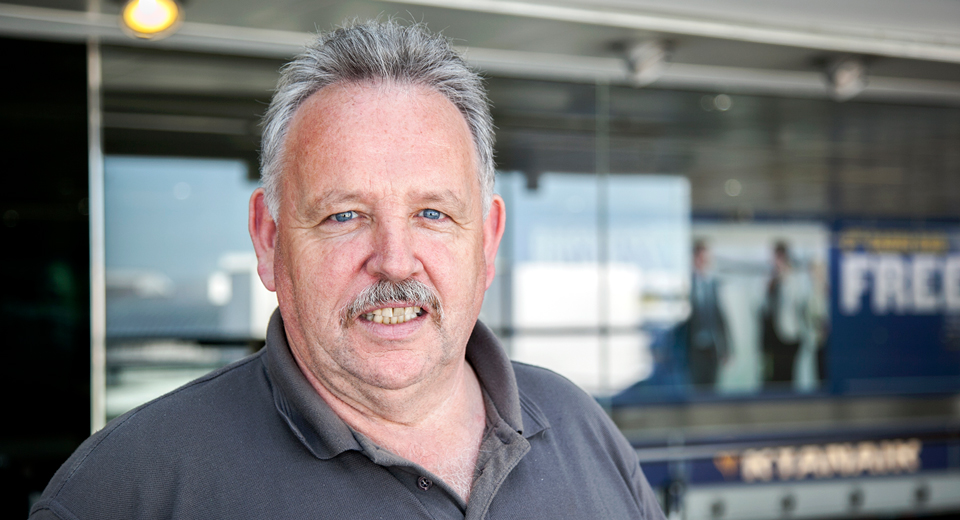 With over 45 years of service, Pat Corr is currently the longest-serving staff member at Dublin Airport.
Pat began his career at the airport as a messenger boy back in 1972 when Terminal 1 had just opened. He went on to join a team of 42 labourers in the maintenance department, providing assistance with a wide variety of tasks before eventually moving on to the plumbing section.
The average working day for Pat today varies and could involve any number of tasks from moving furniture and collecting steel plates, to battling ice and snow.
Pat recalls that T1 was just opening when he started working at the airport, and that flights were still departing from the original 1940s terminal building. Much has changed since then, and Pat is fortunate to have witnessed first-hand some historical moments at Dublin Airport.
In 1979, for example, Pat was on the ramp, and one of the first to witness Pope John Paul II arrive in Ireland. "An Aer Lingus Boeing 747 brought John Paul to Dublin Airport, and I will always remember that he kissed the ground as soon as he disembarked. There was a fantastic energy and a great sense of excitement in the airport that day."
His eldest son Christopher followed in his dad's footsteps and works at Dublin Airport for Swissport. Like his father Pat, he loves the hustle and bustle of airport life.