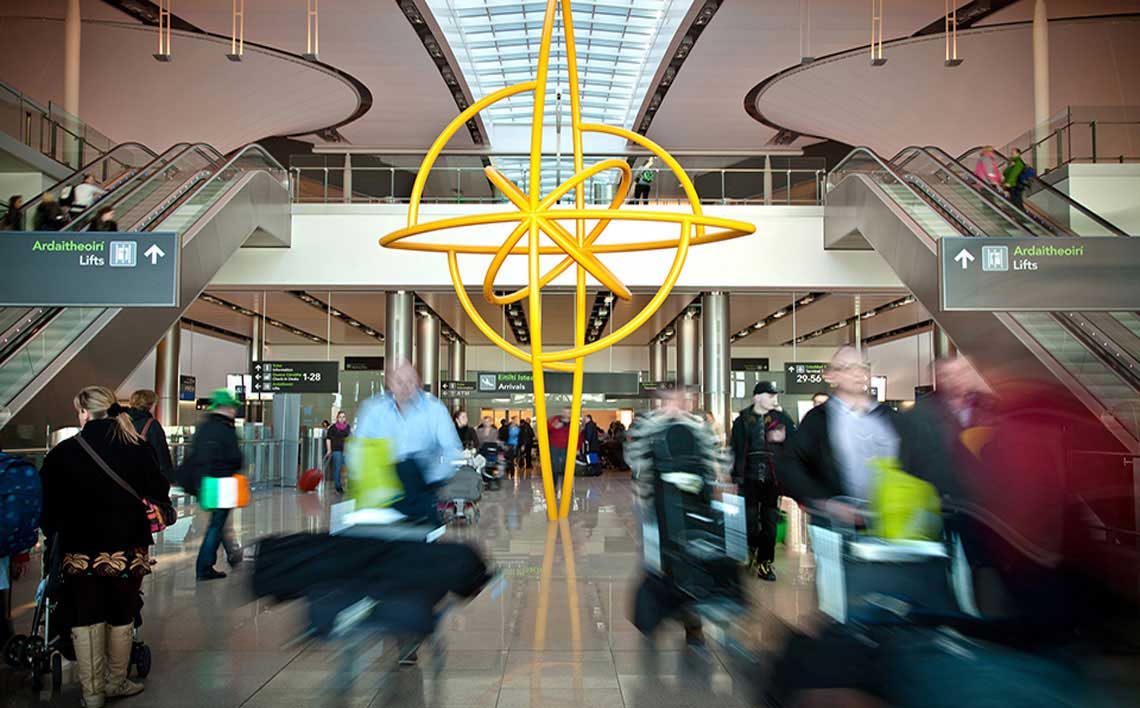 Isabel Nolan's sculpture Turning Point is arguably one of Ireland's best-known artworks.
The sculpture is the centrepiece of Terminal 2 and has been viewed by tens of millions of passengers since the terminal opened in November 2010.
Known by many as simply the yellow sculpture, it has become a key meeting point at the airport and is at the heart of both the arrivals and departures journey in the terminal.
Nolan was one of a number of artists who made proposals for a major artwork to grace the new terminal building. She was commissioned during the construction of T2 and produced a large symmetrical steel structure comprised of a series of arcs and ellipses.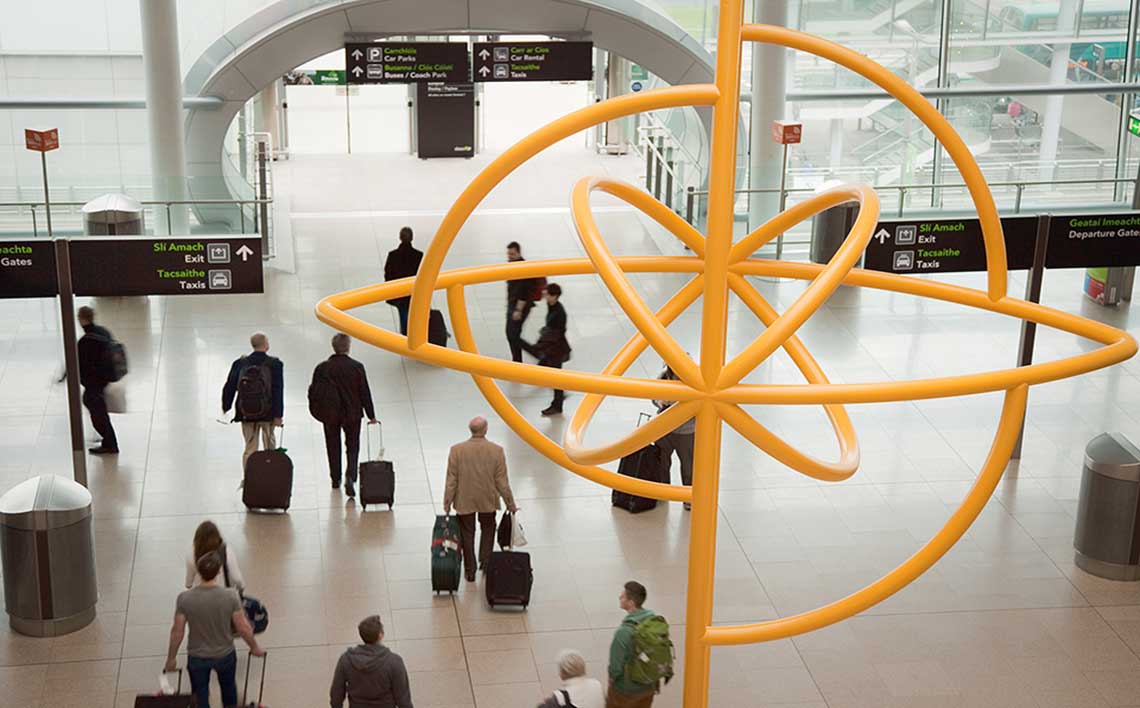 According to Nolan, the shape and finish of Turning Point were selected to ensure it was "utterly unlike the rest of the building while still complementing it".
Given its position within the terminal and its design, Turning Point looks quite different depending on where it is viewed from, which adds to its appeal.
The name was chosen because of the sculpture's location as departing and arriving passengers mix and because it represents a moment in time – a potential turning point in millions of different personal stories.