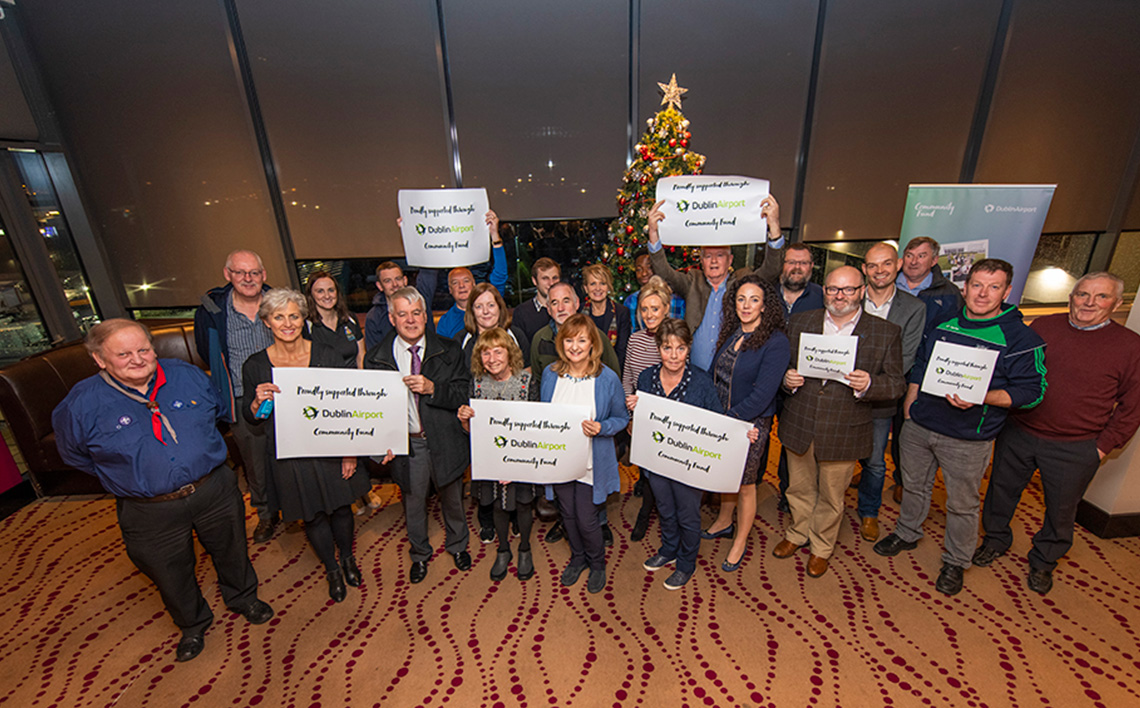 Thirty-seven community groups will share almost €150,000 from the second round of Dublin Airport's Community Fund this year.
The organisations being funded include 32 successful applicants plus five groups that were previously supported by Dublin Airport in a multi-year agreement and are now backed by the fund as part of a transition arrangement.
The Fund also supports up to 10 students per year from economic disadvantaged backgrounds to enable them to attend Dublin City University (DCU) via its Access Programme.
"Almost €750,000 has been invested in 132 different local community groups, since the fund first launched in September 2017," said Dublin Airport Managing Director Vincent Harrison.
"The activities and programmes supported by the Fund are having a hugely positive impact on our local communities and we are committed to supporting this great work in the years ahead," he added.
Dublin Airport's €10 million Community Fund was launched in the summer of 2017 with an annual investment of €400,000 over 25 years. Support is focussed on areas such as environment and sustainability, sports and recreation, social inclusion and community development, health and wellbeing, and culture and heritage.
Applications to the fund are accepted from organisations based in the following community areas: Cloghran, Forrest Little, Greater Baskin, Hollystown, Malahide, Portmarnock, Rolestown, Santry, St. Margaret's, Swords, The Ward, Tyrrelstown and Ballymun. A total of 63 applications were submitted for the second round of support from our Community Fund this year.
Projects receiving funding from this round of applications include Lambay Singers in Swords which is buying a digital piano, Gaelscoil an Chuilinn in Tyrellstown, which is developing a Sensory room in the school, and Rivermeade FC in St. Margaret's and Ballymun Kickhams GFC, both of which are buying new goalposts.
Applications were assessed by the independent Grant Making Panel comprising Chairperson Marian Burns, HR Director DCU; President of Fingal Dublin Chamber, Guy Thompson; Managing Director of Country Crest, Michael Hoey; daa Chief People Officer, Brian Drain and Dublin Airport Head of Marketing Louise Bannon.
The Community Fund will re-open for applications on January 1. Details can be found on the Dublin Airport website HERE
Image above: Dublin Airport held an event recently to present funds to community groups from the second round of allocations from the airport's Community Fund this year.