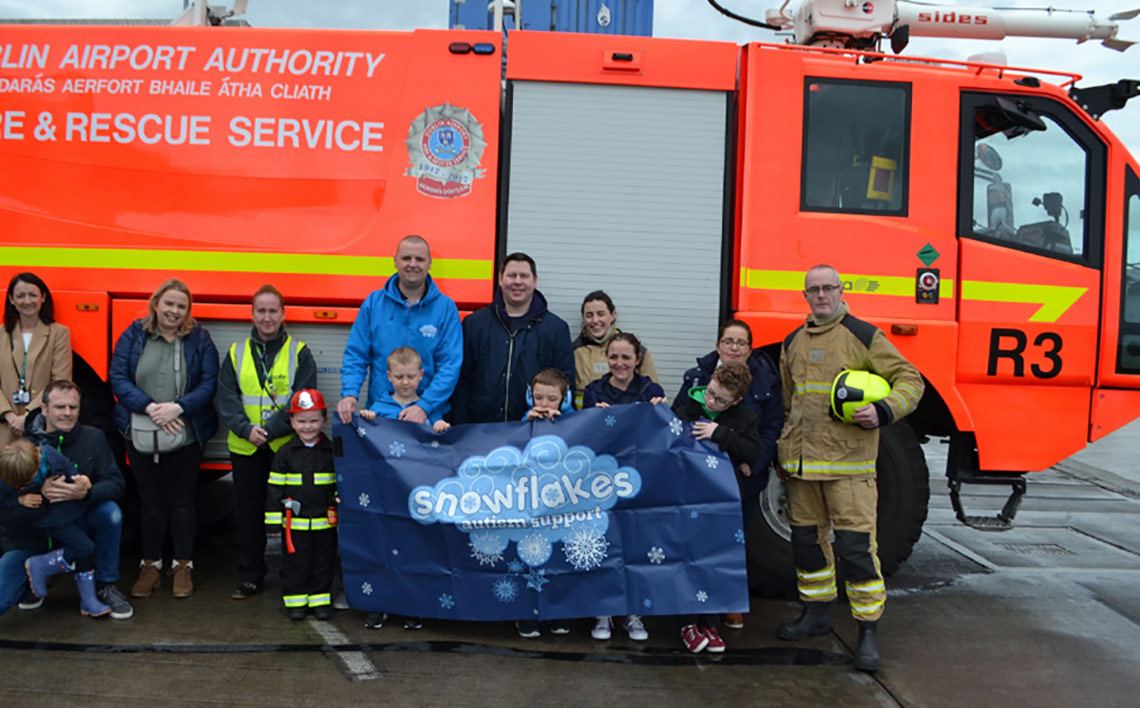 Dublin Airport Fire Station hosted a visited from Snowflakes, a support group for families affected by autism based in Swords.
The children and their families were given a live demonstration of the fire service in action and shown the different equipment used by the service including the seven airport crash tenders and two emergency ambulances. A real highlight for all the Dublin fans in attendance was the opportunity to meet All-Star nominated All-Ireland winner and Dublin Airport Fire Fighter Lyndsey Davey.
Snowflakes, along with LauraLynn Children's Hospice and the Irish Motor Neurone Disease Association (IMNDA) are daa's three Charities of the Year for 2018.
daa Charity of the Year Chairperson, Siobhán O'Donnell said: "Having members of our charities of the year visit and engage with colleagues offers us the opportunity to learn more about the impact our fundraising has on these wonderful, local charities and the individuals they support.
"Several colleagues also visited LauraLynn Children's Hospice recently and saw first-hand the profound impact daa funds will have on the work of the hospice services and the positive way we are contributing to the lives of children with life limiting conditions and their families," she added.
daa's charity initiative started in 2007, and since then its staff and the company, supported by contributions from the general public have raised more than €2.3 million for 21 Irish charities.
Every December, daa staff members have an opportunity to nominate a charity partner for the following year. The three charities with the most nominations are deemed elected as the company's new charity partners.
Image above: Dublin Airport Fire Fighters pictured with children and families from Snowflakes Autism Support on a recent visit to Dublin Airport Fire Station.