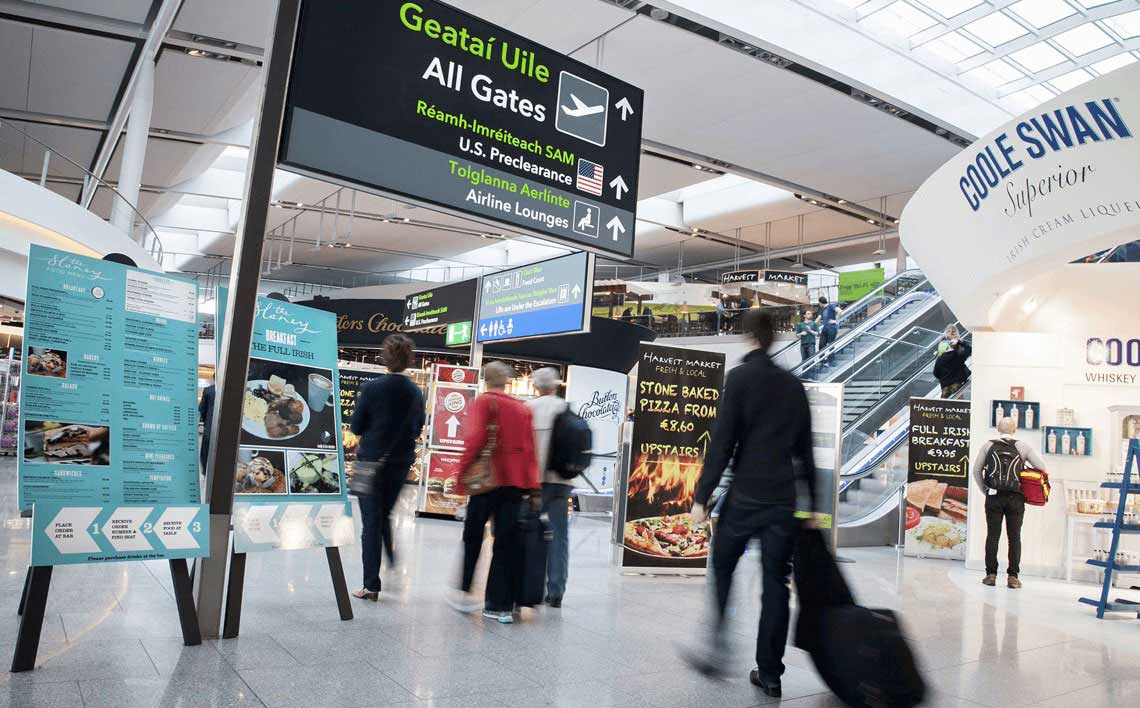 Dublin Airport welcomes today's announcement from Aer Lingus that it is to launch services from Dublin to Los Angeles, California, Hartford, Connecticut and Newark, New Jersey next summer.
Dublin Airport Managing Director, Vincent Harrison said he was delighted to see Aer Lingus add three new services to its route network from Dublin Airport. "These three new transatlantic routes mean that Aer Lingus has added six new transatlantic destinations from Dublin since 2014. We are pleased that Aer Lingus will fly three new transatlantic routes from Dublin Airport next summer offering additional choice for both business and leisure passengers."
"We have been growing our transatlantic traffic strongly at Dublin Airport. Passenger numbers on transatlantic destinations grew by 42% between 2010 and 2014, and we're seeing strong double digit growth again this year," Mr Harrison added.
Last year, Dublin Airport welcomed a record 2.1 million transatlantic passengers, which was a 14% increase on the previous 12 months. So far this year, transatlantic traffic is up a further 17%.
Dublin Airport had 328 flights per week to/from transatlantic destinations during the peak summer months this year, with 10 airlines flying to 15 transatlantic destinations, 11 in the United States and four in Canada.
"Dublin Airport was Europe's fastest growing airport for long-haul traffic this summer ans this significant growth in transatlantic connectivity has been a major factor in the growing number of passengers who are choosing to hub at Dublin," according to Mr Harrison. Since 2014, Dublin Airport has won a total of 11 new transatlantic services.
Dublin Airport, which is celebrating its 75th birthday this year, has flights to 167 destinations. Passenger numbers are up 15% so far this year with almost 19.2 million travelling in the nine months to the end of September.
More than 2.5 million extra passengers have been welcomed at Dublin Airport this year, with strong growth across all major route sectors.