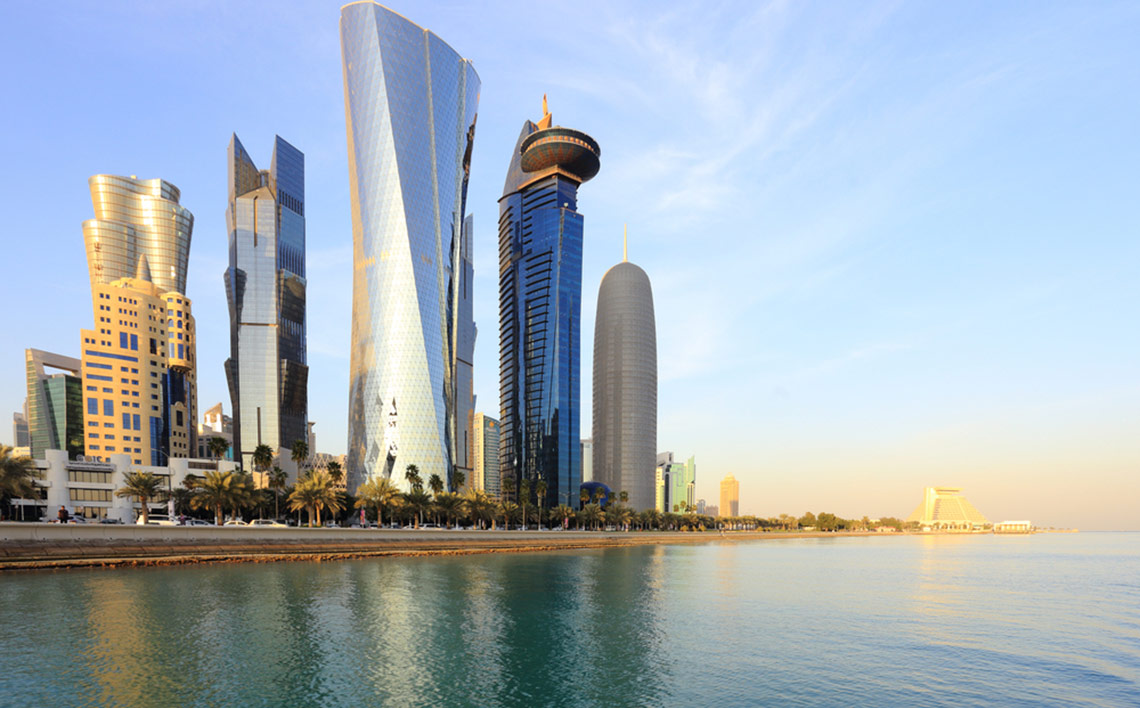 DublinAirport welcomes today's announcement from Qatar Airways that it is tolaunch a new direct daily service from Dublin to Doha to next summer.
Qatar will operate the route with a Boeing 787 Dreamliner aircraft every day from June 12, 2017.
DublinAirport Managing Director Vincent Harrison said he was delighted thatQatar Airways will launch its Dublin-Doha service next year. "We lookforward to welcoming the new daily Doha service from June and to workingclosely with Qatar Airways to promote this new route. This servicewill bring extra choice and convenience for passengers and will also addDublin and Ireland to Qatar's growing global network."
Doha, whichis the capital of Qatar, offers a choice of cultural institutions andvibrant shopping. It has an ever-changing skyline as the city continuesto be transformed, making it a fascinating destination for travellers.Passengers coming from Doha and beyond will now have easy, direct accessto Dublin and Ireland.
Qatar Airways Group Chief Executive, HisExcellency Mr Akbar Al Baker, said: "Qatar Airways have seenunprecedented growth in recent times and continues to launch newdestinations to our global route map, enhancing connectivity for ourpassengers from around the world. The launch of flights to Dublin, thecapital of Ireland, is an exciting addition to our network and I amconfident that business and leisure passengers will benefit from ourBoeing 787 Dreamliner service and smooth onward connections through ourhome and hub, Hamad International Airport."
Passengers flying fromIreland can enjoy a quick and convenient transfer at Hamad InternationalAirport with connections to more than 150 destinations including citiesin South East Asia, China and Australasia.
Qatar's new Dublinservice will be operated by a Boeing 787 Dreamliner aircraft in a254-seat configuration, with 22 seats in Business Class and 232 seats inEconomy.
Qatar Airways, which is the national carrier of the Stateof Qatar, is one of the world's fastest-growing airlines and operatesone of the youngest fleets in the world. Now in its 19th year ofoperations, Qatar has a modern fleet of 191 aircraft flying to more than150 business and leisure destinations across six continents.


DublinAirport has welcomed almost 24 million passengers in the first 10months of the year, a 12% increase over the same period in 2015. Almost2.5 million extra passengers have travelled through the airport betweenJanuary and October.
Dublin Airport has direct flights to over 180 destinations in 40 countries on four continents.
The flight schedule for the new route is as follows:

Tuesday, Thursday, Saturday (from June 12, 2017)
Doha (DOH) to Dublin (DUB) QR19 - departs: 01:25 arrives: 07:25
Dublin (DUB) to Doha (DOH) QR20 - departs: 08:50 arrives: 18:05

Monday, Wednesday, Friday, Sunday (from June 13, 2017)
Doha (DOH) to Dublin (DUB) QR17 - departs: 07:20 arrives: 13:20
Dublin (DUB) to Doha (DOH) QR18 - departs: 15:25 arrives: 00:40+1