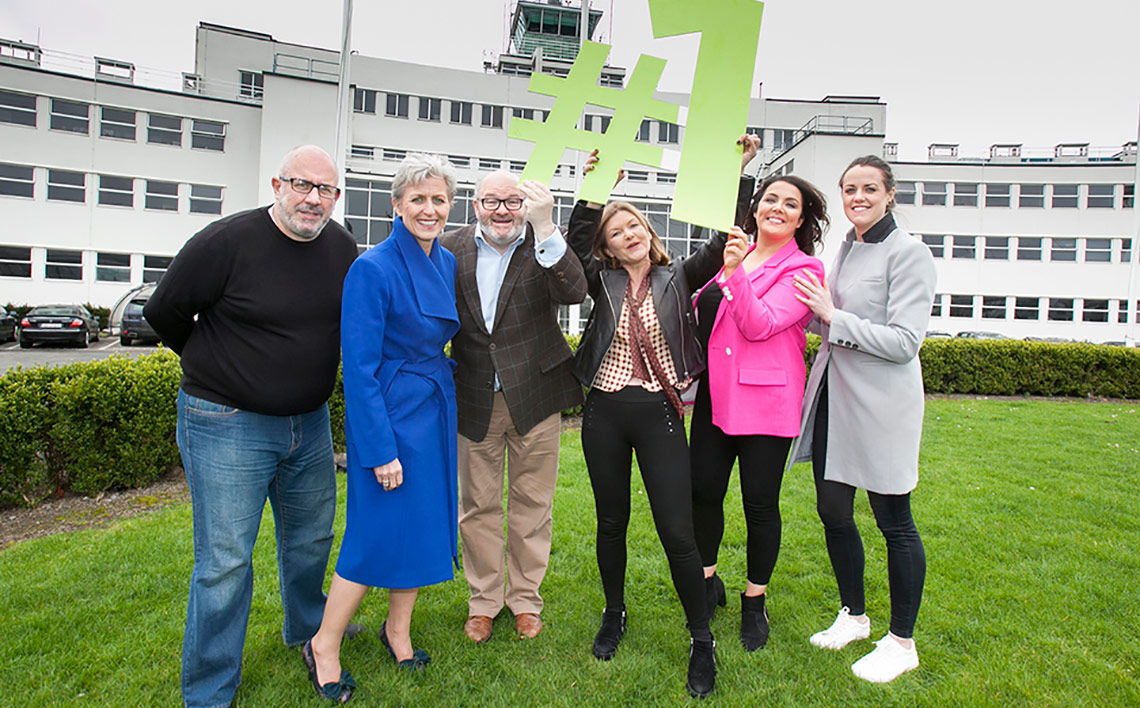 Dublin Airport's Twitter account has been named the world's best airport Twitter feed in an international digital media awards competition.
Dublin Airport has won The Moodie Award for the best Airport Twitter account, which is the fourth time it has picked up this award in the past six years. No other airport has won the Airport Twitter category more than once.
Dublin Airport was also highly commended in the Instagram category at the Moodies, which reward best practice in social and digital media among airports and airport retailers globally.
"We are delighted that the Dublin Airport Twitter account has again been recognised as a world-beater," said daa Chief Communications Officer Paul O'Kane. "It's hugely pleasing to see that Dublin Airport can compete against the largest and best airports globally in the field of social media and can emerge as a winner yet again."
Dublin Airport has more than 300,000 followers on Twitter and is the world's fourth largest airport Twitter account. The airport has been active on the social networking platform since 2010. It uses its Twitter account for news, passenger information, sharing engaging content, answering customer queries and rewarding its followers with regular competitions.
The Moodies, which are now in their sixth year, are organised by the Moodie Davitt Report and comprise 21 separate categories for social, mobile and digital media activity by airports and airport retailers globally. A total of 250 companies were nominated for the awards this year.
"Twitter was Dublin Airport's first social media channel and it is consistently our most popular," Mr O'Kane said. "Last year, Dublin Airport's tweets generated more than 68 million impressions, compared to 28 million in 2017. It is a key communications channel for the airport, as it allows us share information and stories directly with a large audience at home and abroad."
In the Best Twitter account category, Dublin Airport scooped the prize ahead of airports such as Amsterdam Schiphol, Dallas Fort Worth and Dubai, all of which were also shortlisted for the award. Dublin Airport has now won a total of 10 awards for its social media accounts, the content for which is created by a small, in-house team.
In the Instagram category, Dublin Airport's account, which has more than 44,000 followers, was highly commended, while Copenhagen Airport picked up the award in that category.
Dublin Airport welcomed 31.5 million passengers last year. It has flights to almost 200 destinations in 43 countries, operated by 56 airlines and is the eleventh busiest airport in the European Union. Dublin Airport has welcomed more than 4 million passengers in the first two months of this year, which is a 9% increase on the same period in 2018.
The airport supports 117,300 jobs in the Irish economy, including 19,200 people employed directly at the airport and its environs. The economic activity underpinned by Dublin Airport in terms of the spin-off benefits through trade, tourism, and jobs, is worth €8.3 billion to the Irish economy annually.
Image above: Dublin Airport's communications team Neil Hayes, Siobhán O'Donnell, Paul O'Kane, Ciara Carroll, Audrey O'Hagan and Sinéad O'Donnell.