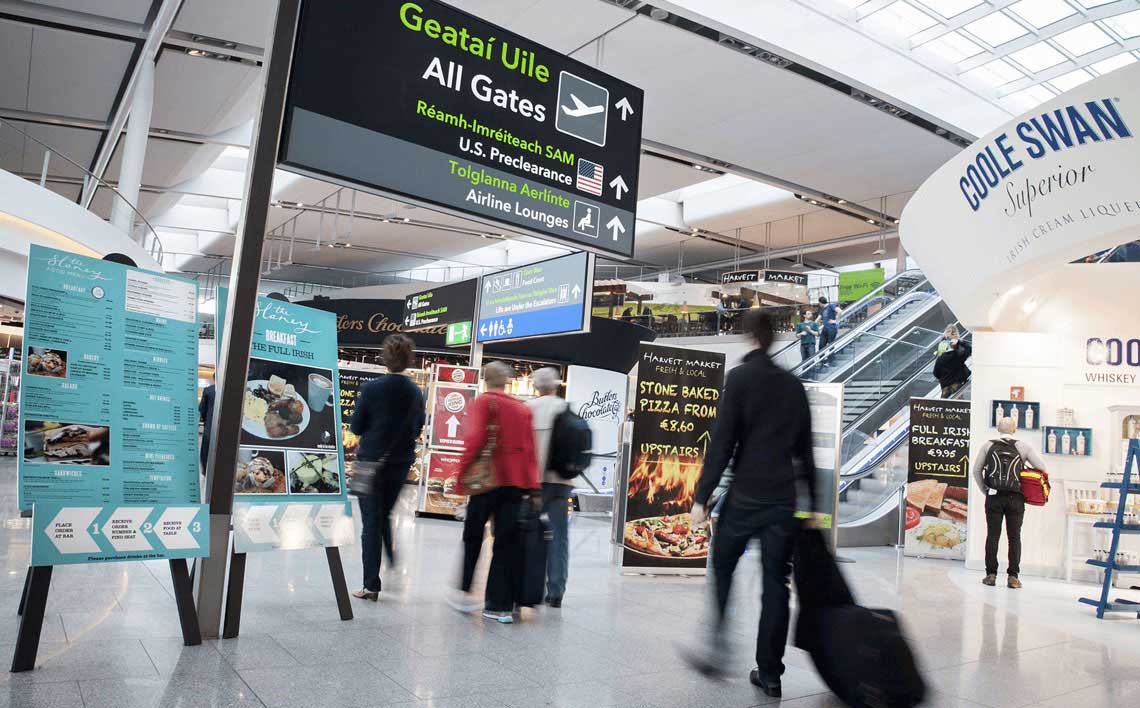 The large flight information board in the departures area at Dublin Airport's Terminal1 is being removed over the next four weeks and is being replaced with 15 flight information screens - three to the side of each check-in island.
The change is part of an overall programme to modernise Terminal 1, which is more than 40 years old, and improve the overall passenger experience.
As part of this programme, ticket desks have been removed in T1 to create more light and space in the departures area and a new wooden fascia has been installed in departures. The current road upgrade at the departures level of Terminal 1 is also part of this wider upgrade programme.
The flight information board in T1 has been in place since 2005 and had become a symbol of Dublin Airport over the past 10 years.
"We'll be sorry to see the big board go, but the way in which passengers avail of information has changed dramatically over the past decade and we have to move with the times," said Dublin Airport spokeswoman Siobhan O'Donnell.
"A decade ago, many passengers had rather limited access to information when they arrived at the airport, and everybody availed of tradition check-in procedures. Now many passengers have boarding cards on their mobile phones and go straight to security screening. They can also access the latest flight information via the free WiFi that we have throughout Dublin Airport or by our award-winning Dublin Airport mobile app or their airline's app."
Replacing the existing flight information board with a series of more modern flight information display screens located throughout the departures area will improve the overall look of the departures area in Terminal 1, according to Ms O'Donnell.
The flight information board, which was designed and constructed by the Spanish company Ikusi, is made from four separate panels and was originally installed in January 2005. It is 11.3 metres long by 3.4 metres high and weighs 4.5 tonnes.
The work to remove the board will be carried out at night during the airport's least busy period in order to minimise any impact on the travelling public. Work will begin at 22.00 each evening and will end at 4.00am every morning to allow for the first wave of departing passengers.