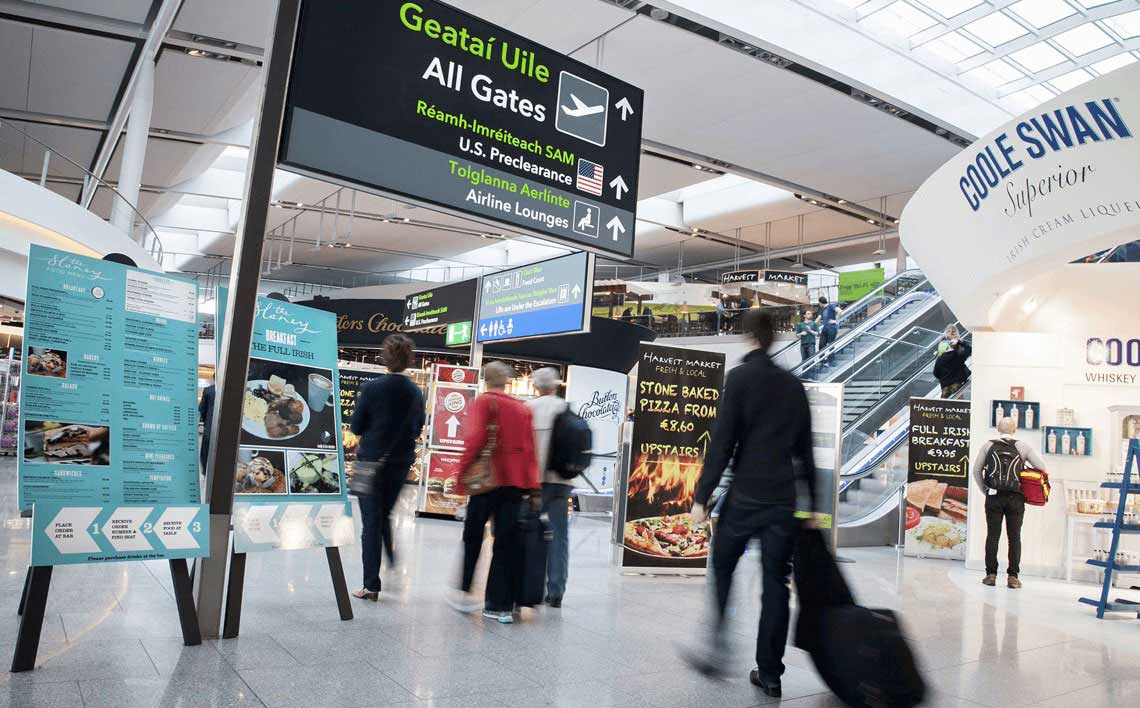 Dublin Airport has teamed up with Powers Whiskey to create an exclusive limited edition Pot Still whiskey to celebrate the airport's 75th anniversary.
The Powers Aviation edition is exclusively available at the Irish Whiskey Collection at The Loop, Dublin Airport and is a single cask whiskey limited to just 176 bottles. The bottle is encased in a beautifully presented black wooden box with Dublin Airport's original passenger terminal etched in gold on the front as well as on the label.
The Irish Whiskey Collection at The Loop, has won multiple awards since opening in 2010, and is home to over 365 whiskeys from around the world. "The Irish Whiskey Collection at The Loop is hugely popular with Irish and overseas visitors and is the world's best Irish whiskey shop," said Dublin Airport Managing Director, Vincent Harrison. "This fantastic commemorative product, which is only available at Dublin Airport, further enriches the Irish Whiskey Collection's unrivalled range and is a fitting celebration of Dublin Airport's 75th birthday," Harrison added.
"Powers Aviation Release has been produced especially for daa to mark the 75th anniversary of Dublin Airport," said Barry Fitzpatrick, Senior Marketing Manager with Irish Distillers. "It honours the whiskey-making style of the era when the Powers family would have worked in partnership with daa's predecessor Aer Rianta, to make their whiskey available at duty free prices, to departing air travellers."
Powers Aviation Release is a single cask whiskey, matured entirely in bourbon barrels, which creates a robust and powerful spicy whiskey, with a touch of sweet honeycomb fading into earthy leather. It is made from a heavy pot still distillate, which was the norm in the 1940s.
Dublin Airport was officially opened on January 19, 1940 when the first commercial flight, operated by an Aer Lingus Lockheed 14 aircraft, departed for Liverpool Airport.
Construction work on the Dublin Airport site began in 1937 and work on building the original passenger terminal started in the summer of 1938. The terminal building, which is celebrated in the packaging of the commemorative whiskey, was designed by Desmond FitzGerald, an elder brother of the former Taoiseach, Dr Garret FitzGerald.
The curved structure was designed to cater for just 100,000 passengers a year. Its tiered structure echoed the lines of a great ocean liner and won many architectural awards.