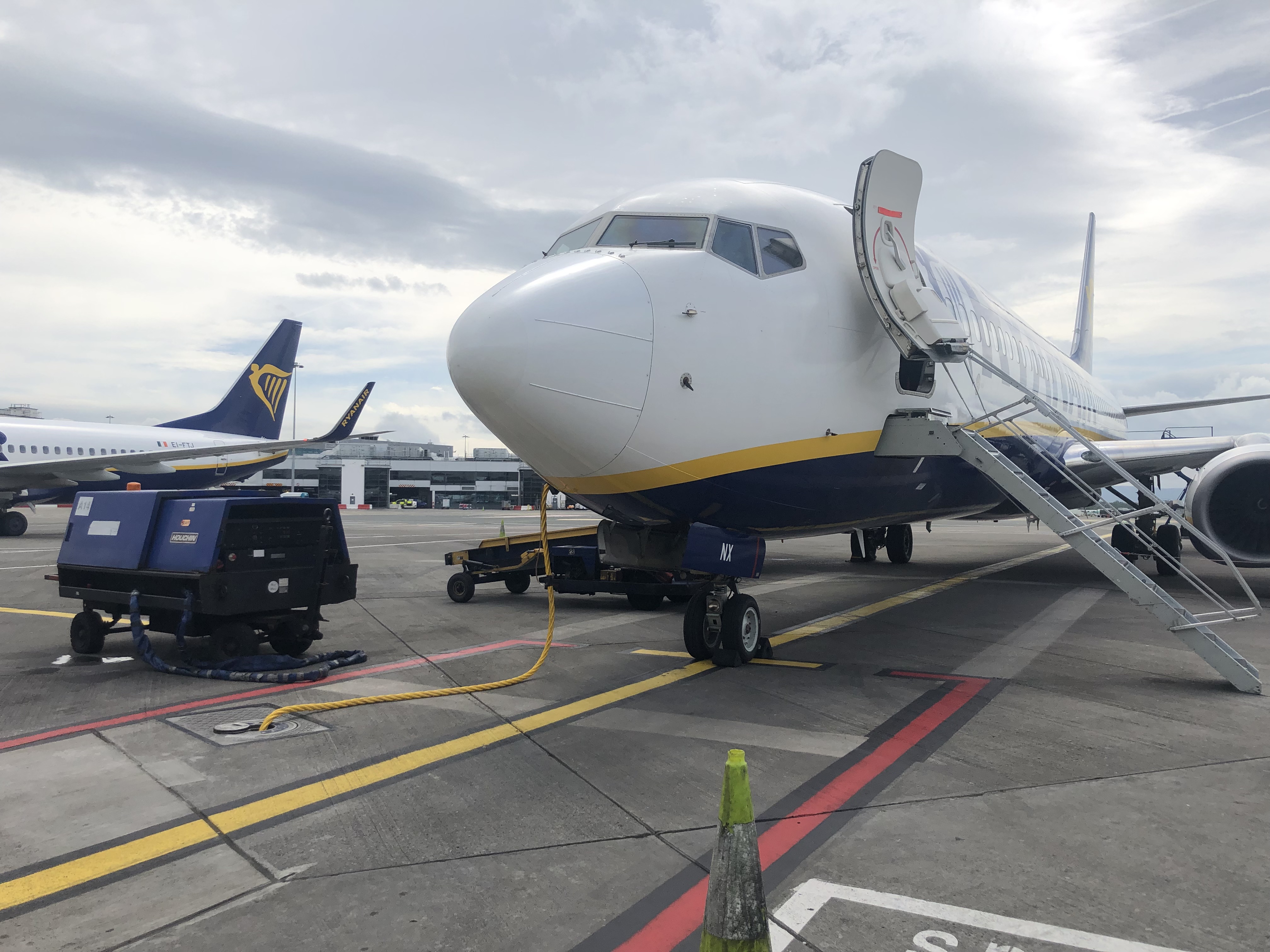 Dublin Airport is currently installing new Fixed Electrical Ground Power (FEGP) units at aircraft parking stands as part of its overall sustainability programme.
FEGP is an environmentally friendly ground power system that allows aircraft to plug directly into a fixed, electricity powered energy source while they are parked on the airfield.
Previously, aircraft had to plug into ground power units, a small, mobile, diesel-powered engines that are noisy, emit fumes and take up valuable space on aircraft parking stands.
Removing the diesel-powered units and moving to FEGP has significant operational and environmental benefits for all airport users as well as for the local community.
"Dublin Airport is constantly updating its facilities in line with best practice and the latest technology," said Dublin Airport Managing Director Vincent Harrison.
"The switch to FEGP offers many benefits to both our airline partners and airport operations. Ultimately though, it will help airlines operating here to significantly reduce their carbon footprint when at aircraft parking stands. This benefits all members of the wider airport community from staff, to passengers, to our neighbours in the local community."
Introducing the new units will significantly reduce the level of airside traffic as the need for ground power units is decreased and eventually, once FEGP is installed across the airfield, removed altogether.
This eliminates emissions both from the diesel-powered engines and from the towing vehicles used to transport the engines and further reduces noise levels. It also improves safety as less equipment significantly reduces the risk for people working on the airfield and frees up space for other ground handling equipment.
Dublin Airport has signed a landmark commitment to become net zero for its carbon emissions by 2050 at the latest. The pledge was made as part of ACI Europe, the trade association for the European airport industry, announcing a new Resolution formally committing the European airport industry to achieve net zero emissions by 2050.
The introduction of FEGP forms part of Dublin Airport's ongoing commitment to Airport's Council International (ACI) Airport Carbon Accreditation (ACA) scheme.
To achieve the accreditation, airports must map and measure the impact of airport activities in terms of greenhouse gas emissions. The certification provides a common framework for active carbon management and covers the operational activities, including ground operations, that contribute most to carbon emissions.
Dublin Airport is currently certified at Level 2, meaning that it has reduced its carb on emissions.
More than 15.5 million passengers travelled through Dublin Airport in the first six months of the year, representing a 6% increase on the same period last year.
Dublin Airport has welcomed almost 875,000 additional passengers in the first six months of the year.
Dublin Airport is having its busiest ever summer and is currently welcoming an average 100,000 passengers per day during peak season. It has flights to almost 200 destinations in 43 countries, operated by 56 airlines.