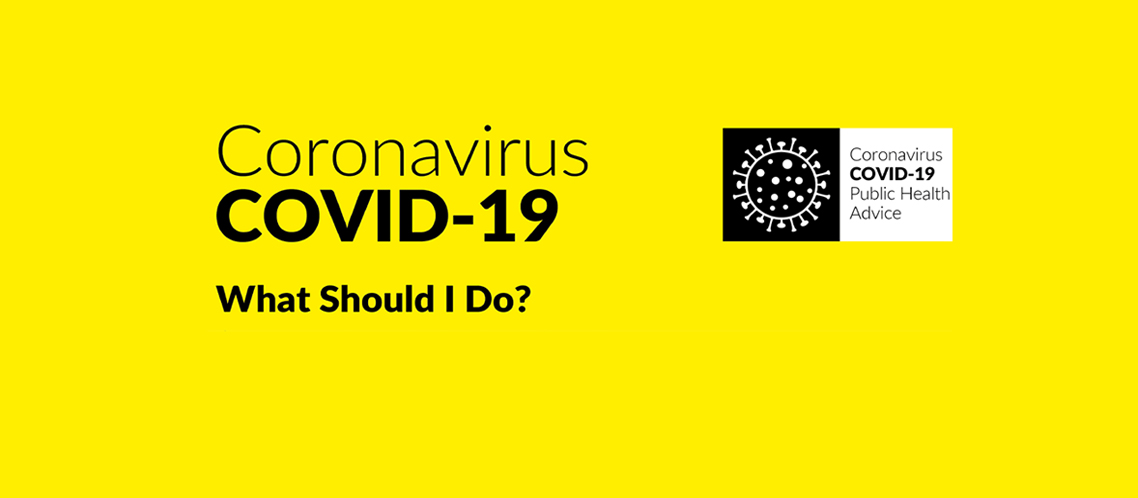 Dublin Airport is open to assist with the repatriation of Irish citizens from abroad and to ensure the import and export of vital medical supplies and other essential goods and cargo.
Our advice is to always check your flight information directly with your airline. You can find a list of airlines that have suspended services at Dublin Airport and their current resumption dates HERE.
You can also check the latest guidance and travel advice from the Department of Foreign Affairs HERE.
Dublin Airport is following Ireland's public health advice in relation to the outbreak of COVID-19. There is more information on COVID-19 HERE.
The Health Protection Surveillance Centre (HPSC), which is Ireland's specialist agency for the investigation and management of communicable diseases, are the experts in this area and follows guidance from the World Health Organization and European Centre for Disease Prevention and Control.

The HPSC, which is part of the Health Service Executive (HSE), sets the public health guidelines on how to deal with contagious diseases. Dublin Airport follows all of the HSE/HPSC's guidelines and we have been liaising closely with them since the outbreak of the virus.

The HSE has staff at Dublin Airport to assist arriving passengers who may have concerns in relation to COVID-19. HSE staff have a presence in both the baggage halls and Arrivals areas of Terminal 1 and Terminal 2.

Irish health officials are not carrying out temperature checks/screening at Irish airports as the HPSC has said it is not an appropriate control measure for Ireland at this time. Irish health officials note that this type of airport screening is not recommended by either the World Health Organization or by European Centre for Disease Prevention and Control.

Separately, there are formal protocols in place in the event of a passenger presenting with acute respiratory infection on an inbound aircraft, and these will be strictly adhered to at all times.
We will continue to keep passengers informed should there be any change in the guidelines.

COVID-19 is a flu-like virus and the best way to prevent its spread it to observe good hand and cough hygiene habits.


Wash your hands frequently with soap and water. You can use an alcohol-based hand rub if your hands are not visibly dirty. We have hand sanitisers at a number of locations throughout the airport.
Practice good respiratory hygiene - when coughing and sneezing, cover your mouth and nose. Sneeze or cough into a tissue or your elbow. Discard the tissue immediately and then wash your hands with soap and water or an alcohol-based hand rub.
Irish health authorities are not recommending that the general public should wear face masks. According to the HSE/HPSC, there is no evidence that using face masks if you are well is of any benefit.

The Irish Government has said that it has no plans to close airports and ports.

The Government is advising against all non-essential travel overseas from Ireland.

The Department of Foreign Affairs also has specific 'Do Not Travel' notices for Italy and other countries including Afghanistan, Burundi, Central African Republic, Democratic Republic of Congo, Iraq, Libya, Mali, Somalia, South Sudan, Syria and Yemen.

It is also recommending that all persons, including Irish residents, entering the country from overseas should restrict their movements for 14 days. This does not apply to Northern Ireland at this time.

The recommendation on restricted movement does not apply to specified categories of essential supply chain workers, such as pilots, hauliers and maritime staff, whether Irish-based or foreign-based.
We will continue to keep passengers informed.