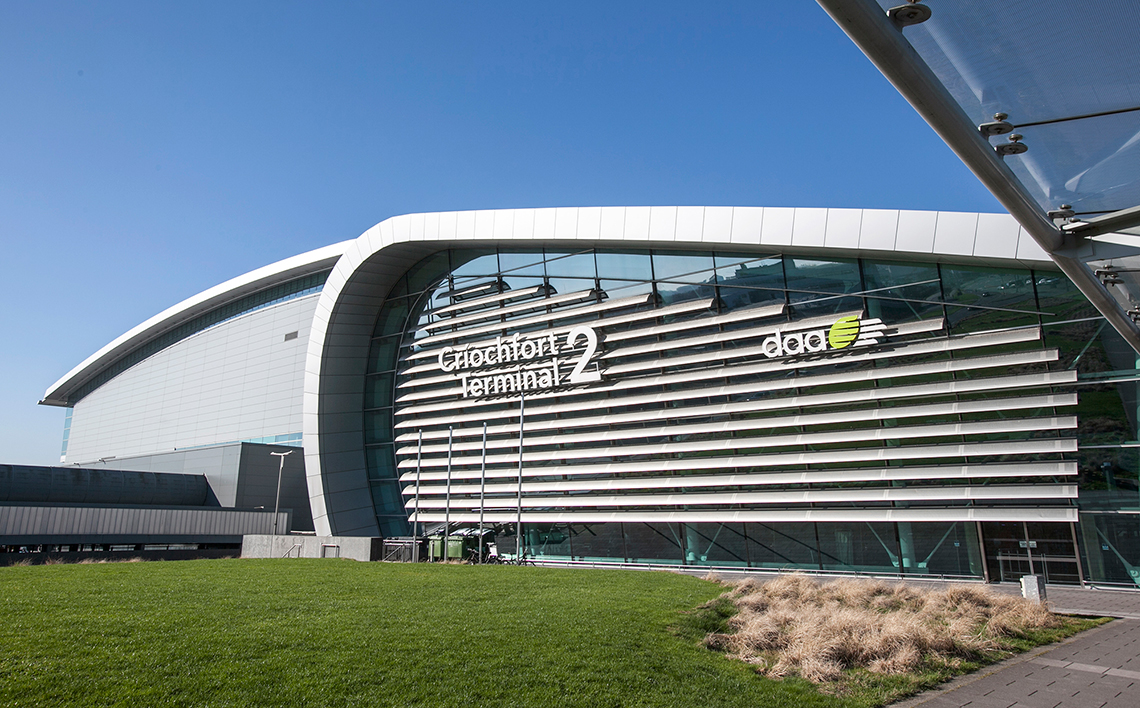 The Irish Government has implemented the new 'traffic lights' approach to travel, which applies to countries in the European Union/European Economic Area and to the UK.

The Government's current advice for travel to these countries is to "exercise a high degree of caution". Its general advice for any other overseas travel remains to "avoid non-essential travel".

Within the 'traffic lights' system, regions across the EU, EEA and the UK are categorised as green, orange, red or grey, on the basis of the risk levels associated with COVID-19. A map showing the designation of each regions is published each week by the European Centre for Disease Prevention and Control (ECDC), based on agreed criteria, including the 14-day cumulative incidence rate, testing rate and testing positivity rates.

You can access the latest map HERE.

Under the traffic lights system, there will be no entry restrictions on passengers arriving into Ireland from green regions. Each Member State decides on what entry restrictions it will apply to passengers travelling from red, orange and grey regions. There is general information on the guidelines that apply in other countries within the traffic light system HERE.

The Irish Government requests that all passengers entering the State from red, orange and grey regions are requested to restrict their movements for 14 days, however this request can be waived in certain cases. Under Irish Government guidelines, arriving passengers from countries outside the EU/EEA will be treated as travellers from red regions within the EU traffic lights system.

The request to restrict movements for 14 days can be waived for passengers arriving from an orange region, if they have received a negative/not detected PCR test result during the three days before arriving in Ireland. In this case, passengers are requested to have supporting evidence of the negative test in their possession, according to Irish Government guidelines.

Arriving passengers from red regions do not have to continue to restrict their movements for the full 14 days, if they have a negative/not-detected result from a PCR test taken at least five days - i.e. a minimum of five days - after arrival in the State. The Irish Government advises that in this case, you should wait for your negative test result to be returned before ending your period of restricted movements.
This general request to restrict movement for 14 days does not apply to certain defined categories of passengers. For further details on this , please see the Irish Government advice on international travel HERE.
There are several COVID-19 testing technologies currently available. Currently, the Irish State only accepts the results of a PCR test when applying its guidance to arriving passengers in Ireland. This is being kept under review.
The Irish State has decided not to provide testing for travel through the public health system. Instead if you require a test for travel it must be obtained through the private sector.
Please note, there is currently a separate travel advisory for passengers arriving from Denmark. All such passengers, including those travelling for essential purposes are requested to self-isolate for 14 days.

There are more details in relation to travel from Denmark HERE.
To comply with Irish law, all passengers arriving at Dublin Airport must complete a Public Health Passenger Locator Form in advance of arriving into the State. The COVID-19 Passenger Locator Form is available online and is available HERE.
The information provided on this Passenger Locator Form will be used by the Irish State to provide you with public health information and Covid-19 advice, and may be used for the purpose of contact tracing.

If you are travelling from Ireland to another country that is part of the EU/EEA/UK traffic light system please check on the latest information on regulations in your destination.