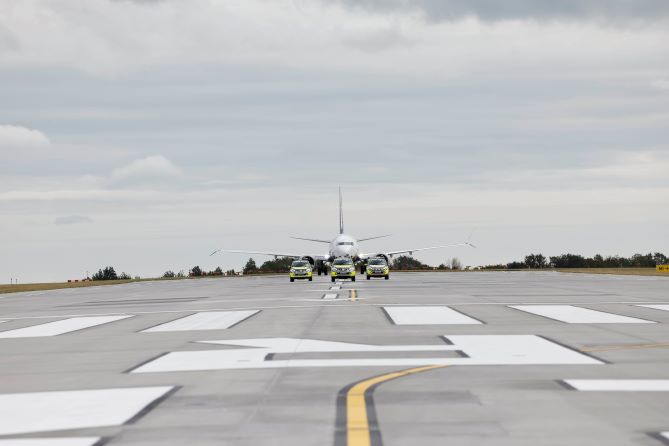 North Runway opened on 24 August 2022. There is a staged approach to operational integration of the new runway which saw hours increasing from 0900-1300, to 0700-1300 and then to 1800. We are currently in that latter stage of operations up to 1800 with further extension of hours to follow.
On commencement of operations, an issue regarding departure flightpaths was identified which resulted in some local communities being unexpectedly overflown, for which daa sincerely apologises.
daa immediately started a review with the aim of satisfactorily resolving the issue as soon as possible. It is important to note that this issue did not have any impact on the safety of aircraft. The review process involved engagement and coordination with a number of the relevant stakeholders and it identified that some of the Instrument Flight Procedures (IFPs*) were not aligned to modelling assumptions included in daa's planning submissions.
The outcome of the review, in consultation with the Irish Aviation Authority (IAA), proposed updates to the affected IFP, specifically the current Standard Instrument Departures (SIDs**) which will result in flightpaths aligning more closely with the information previously communicated by daa.
The revised SIDs were required to go through regulatory review and consent processes before they could be implemented. They have now been approved and will become operational on February 23, 2023, in line with the International Civil Aviation Organisation's Aeronautical Information Publication cycle. In the interim weeks, the continued use of the current SIDs is necessary, but there will continue to be no departures off North Runway before 0900 during that period.
*Instrument Flight Procedures (IFPs) are published procedure used by aircraft flying in accordance with instrument flight rules which is designed to achieve and maintain an acceptable level of safety in operations.
**Standard Instrument Departure (SIDs) are published instrument flight procedures to be followed by an aircraft on a flight plan immediately after take-off, which ensure the safe and efficient operation of aircraft en route to their destination.