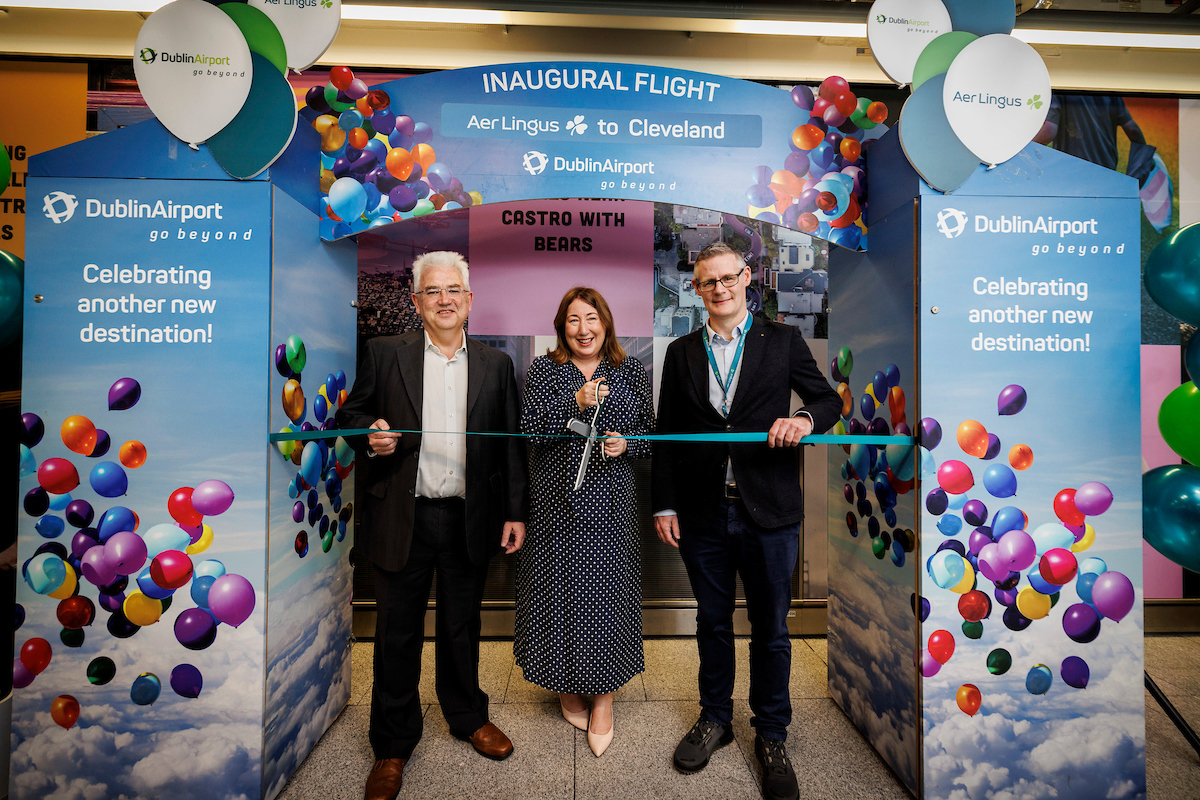 Dublin Airport is delighted to welcome the launch of the new direct service from Dublin Airport to Cleveland, Ohio by Aer Lingus. The inaugural flight took off today, marking an exciting milestone in air travel between Ireland and the United States.
Operating four times a week, this service will be operated on a state-of-the-art Airbus A321neo LR aircraft, featuring both business and economy class cabins. This modern aircraft design delivers up to 20% fewer CO2 emissions and 50% less noise compared to previous generations, demonstrating a commitment to sustainability and passenger comfort.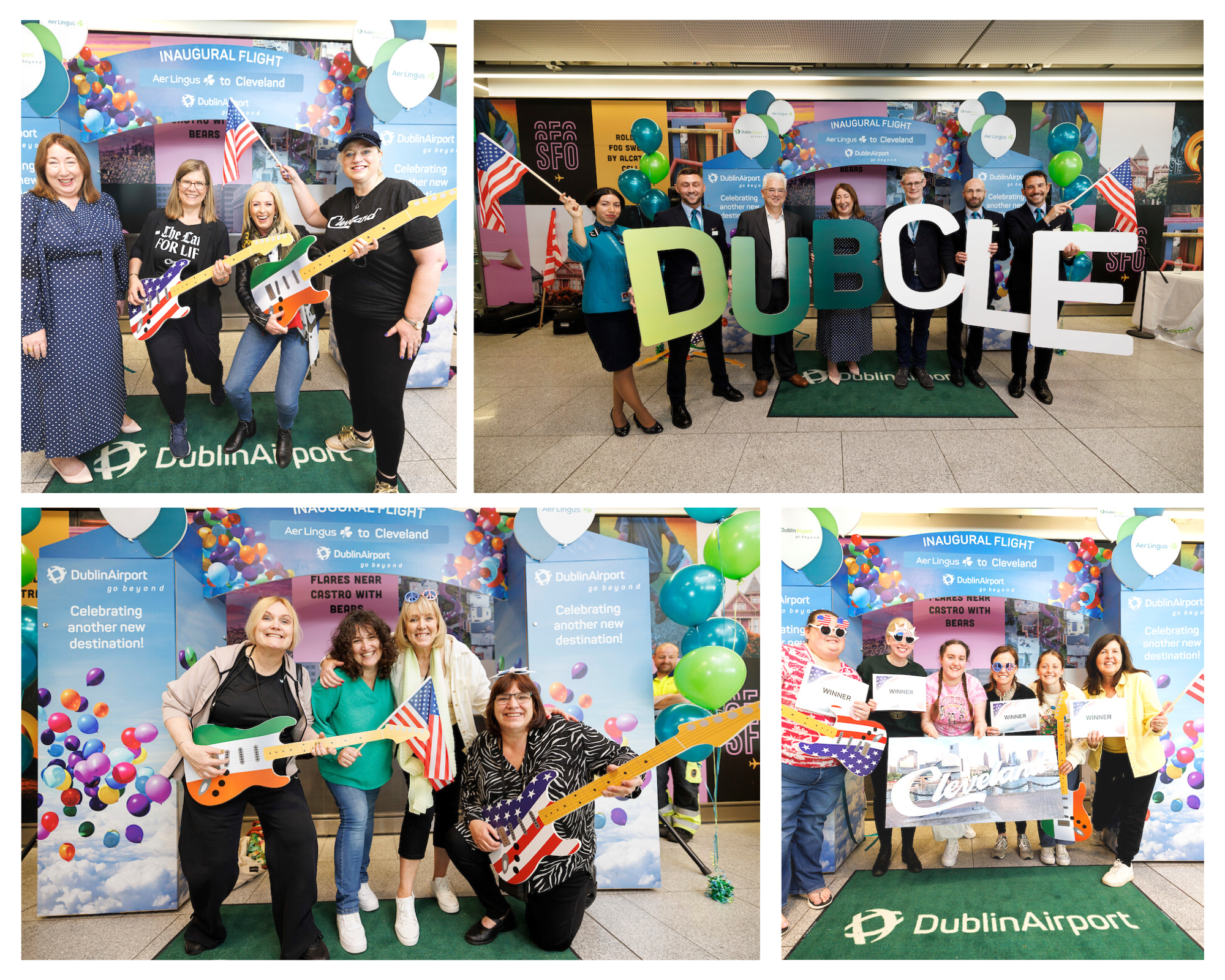 Cleveland, known for its vibrant personality and rich industrial heritage, offers a captivating blend of history, culture, and future possibilities. Visitors of all ages can immerse themselves in the city's beautiful parklands, explore charming historic neighbourhoods, and discover trendy converted factories. From cultural attractions to culinary delights, Cleveland has something to offer every traveller.
Vincent Harrison, Managing Director of Dublin Airport said: "US destinations hold a special place in the hearts of Irish travellers. The connection between the United States and Ireland is not just about travel—it is about fostering relationships, creating memories, and embracing the wonderful experiences that await us across the Atlantic".
"I would like to acknowledge the strong working relationship between Dublin Airport and Aer Lingus. It is through hard work and collaboration that we have made this route a reality. That strong partnership between Aer Lingus and Dublin Airport has been instrumental in bringing this new route to life" he added.
Passengers traveling from Dublin Airport to Cleveland can enjoy the added convenience of US Preclearance facilities, streamlining their journey and eliminating potential stress upon arrival in the United States.
Dublin Airport is excited about this expansion of its US route network and is committed to providing exceptional travel experiences to passengers. With this new route to Cleveland, the possibilities for exploration, connection, and unforgettable memories are endless.
For more information about the new Dublin Airport to Cleveland service, please click HERE.