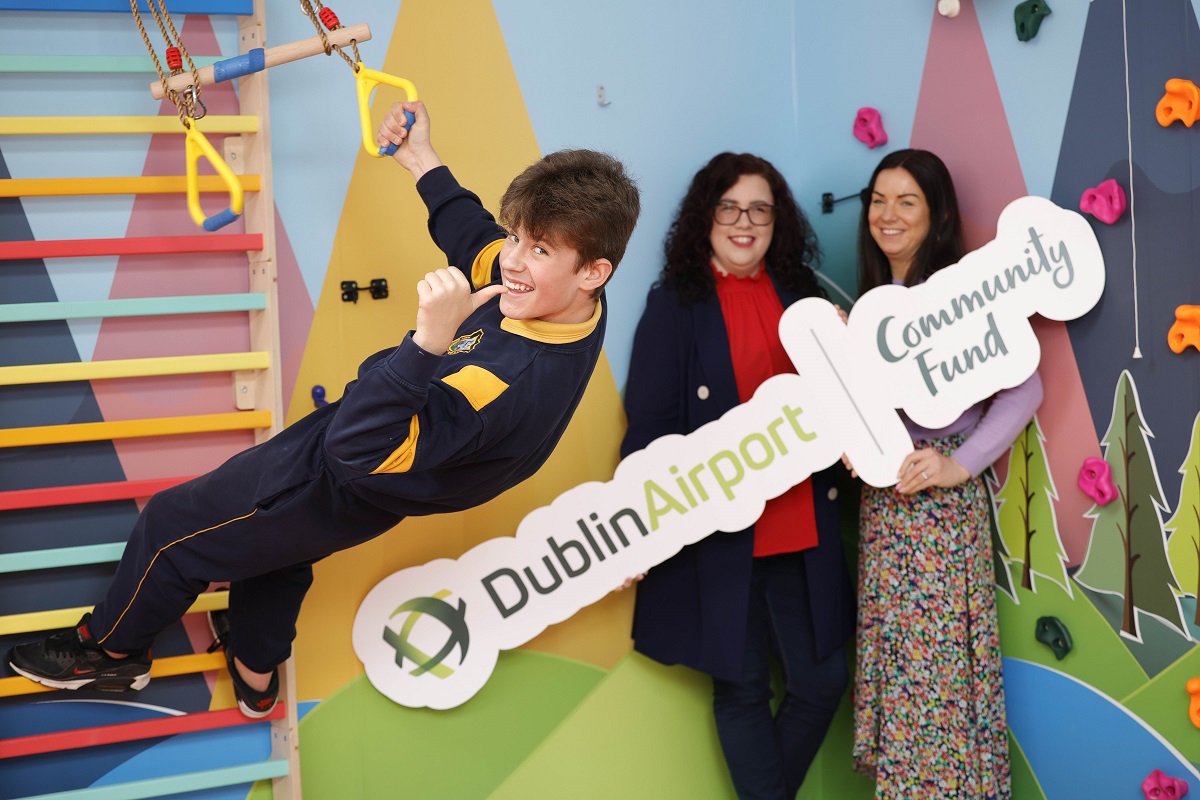 Mary Queen of Ireland National School (NS) recently welcomed the Dublin Airport Community Engagement Team to witness an extraordinary display of talent by their 6th class students.

The event celebrated the completion of two fantastic projects, the innovative Climbing Wall and the enchanting Musical Garden, both made possible by the generous support of the Dublin Airport Community Fund.

Situated at the entrance to the Rivermeade estate, Mary Queen of Ireland NS serves as a hub for the Rivermeade community and surrounding areas. As the only DEIS Rural school in County Dublin, the school has strived to create a nurturing and inclusive environment for local children while actively supporting the broader community.

The Dublin Airport Community Fund has been a consistent ally, providing invaluable financial backing for various initiatives, including the Climbing Wall, the "Nurture through engaging with Nature" outdoor area, Music in the Community, and Fitness and Wellness Areas.

Kenny Jacobs, CEO of daa, expressed his delight at witnessing the impact of the Community Fund on the neighbouring school, Mary Queen of Ireland NS. "We are thrilled to have contributed to the construction of the Climbing Wall and Musical Garden at Mary Queen of Ireland NS. It is incredibly satisfying to witness the positive transformation the Community Fund brings to various groups and schools in our local area," said Jacobs.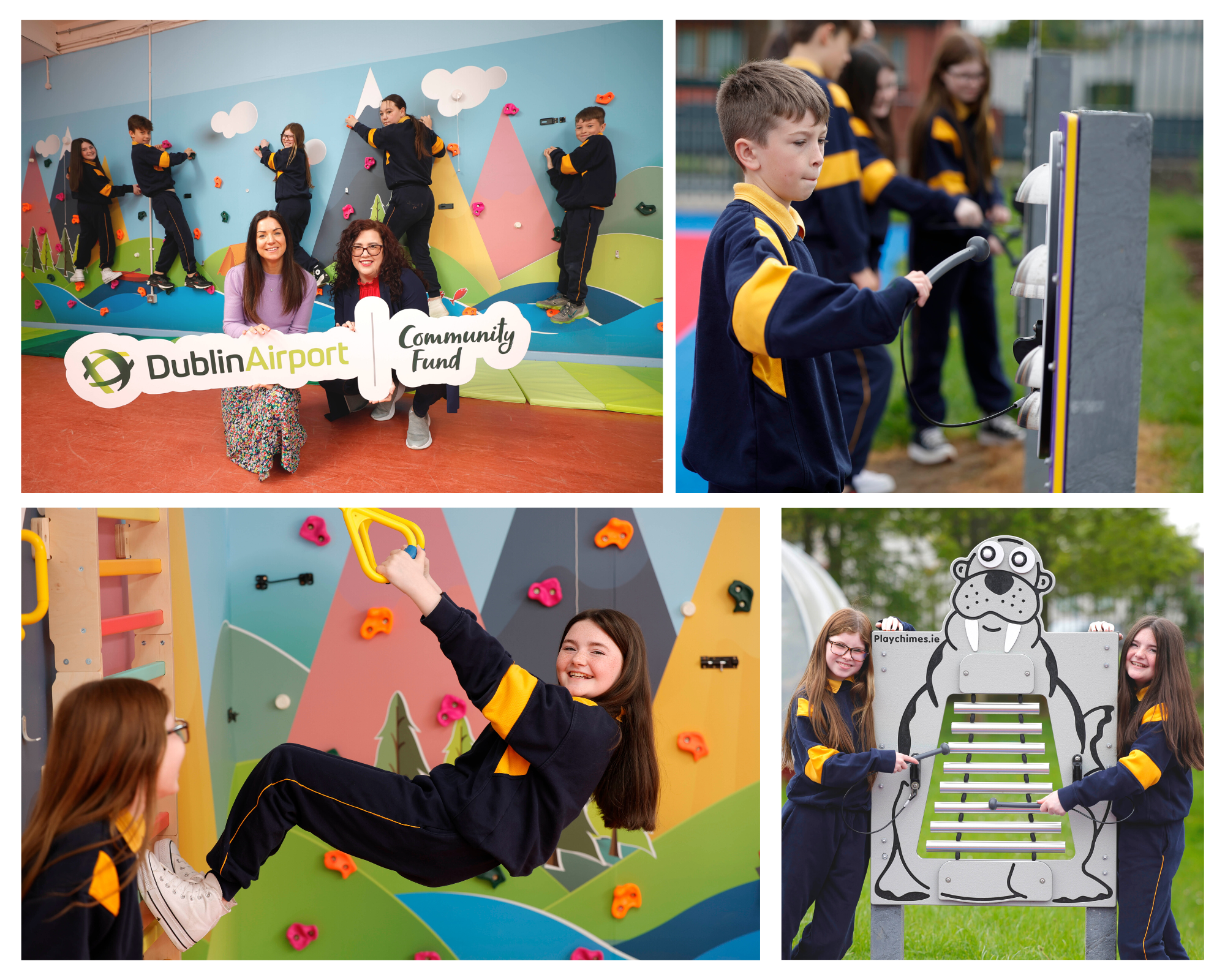 Pictured: Mary Queen of Ireland NS Principal Aileen O'Donnell and her 6th Class Students and Janine Davidson, Dublin Airport's Community Engagement Executive.
Established in 2017, with an investment of €10 million over 25 years, the Dublin Airport Community Fund is dedicated to fostering positive contributions to the communities surrounding Dublin Airport. Spanning from Santry to Rolestown and Tyrrelstown to Portmarnock, the 13 eligible areas welcome applications for transformative projects.

An independent Grant Making Panel evaluates and grants awards from the Community Fund. Organisations that have previously received funding are strongly encouraged to submit applications for new projects, showcasing the Fund's commitment to continuous support. In addition to community initiatives, the Community Fund also sponsors up to 20 students annually from economically disadvantaged backgrounds, enabling them to pursue higher education at Dublin City University (DCU) through the Access Programme.

For more information about Dublin Airport's Community Fund and its initiatives, click HERE.