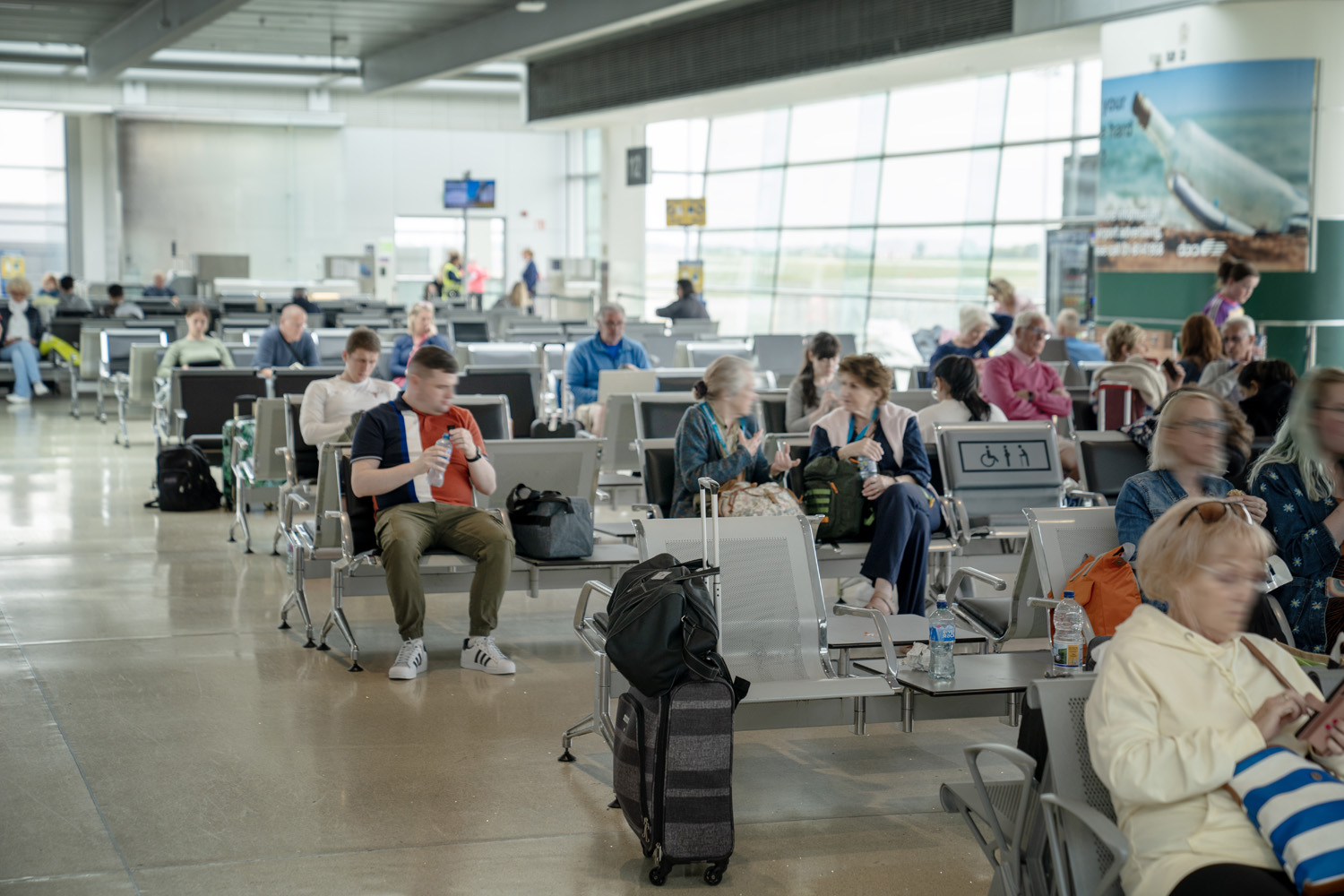 Irish holiday makers have their eyes firmly set on the sun and the United States this summer, with millions set to depart from Dublin over the coming weeks.
June, July and August are set to be the busiest months at Dublin Airport since 2019, coming on the back of another busy month in May, according to daa, the operator of Dublin Airport.
Dublin Airport saw 3.05 million passengers travel during May, which was similar to the number that travelled in the same month in 2019 and up 17% on 2022 levels.
Looking ahead to the peak summer months ahead, Spain is set to be the number one destination for passengers flying out of Dublin Airport, with Malaga and Barcelona occupying the top two spots in the list of busiest expected destination airports during June, July and August, and with Madrid and Lanzarote also sitting in the top 10.
According to Kenny Jacobs, CEO of daa: "Spain is always a magnet for Irish tourists at this time of year and the current warm and sunny spell of weather here in Ireland is likely to have whetted their appetite nicely for a week or two on the beach or beside the pool. Our transatlantic routes will be busy this summer too, with Chicago, New York and Boston all featuring in our top ten destinations, while Toronto is also proving extremely popular too, sitting just outside the top ten."
Those travelling through Dublin Airport over the coming weeks and months can look forward to much improved standards inside both Terminal 1 and Terminal 2.
daa CEO Kenny Jacobs said: "The operation at Dublin Airport during the month of May was very stable, continuing the strong performance seen in the opening months of the year. We are delivering on our target of getting at least 90% of our passengers through security screening in under 20 minutes and those travelling are seeing and experiencing the benefits of the many improvements we've made in the terminals, including the roll out of 400+ more seats at gates, faster free Wi-Fi speeds, more and better food and drink offerings in both T1 and T2 and an increased focus on cleanliness. These enhancements are resulting in much improved feedback from passengers."
"Passengers can look forward to even more improvements coming soon, with four more food outlets set to open in the coming weeks, the continued roll-out of game-changing new C3 cabin baggage security scanners and 100s more taxi permits being issued. We look forward to welcoming the millions of passengers due to fly through Dublin Airport this summer – particularly the many families heading off on their summer holidays - and they in turn can be confident that a good experience awaits them."
Passengers travelling out of Dublin Airport over the coming weeks and months are advise to be in their terminal two hours prior to a short-haul flight and three hours before a long-haul departure.
Dublin Airport's Top 10 most popular summer destinations (June-August)
1. Malaga
2. Faro
3. Barcelona
4. Chicago
5. Paris
6. Lisbon
7. New York
8. Boston
9. Madrid
10. Lanzarote