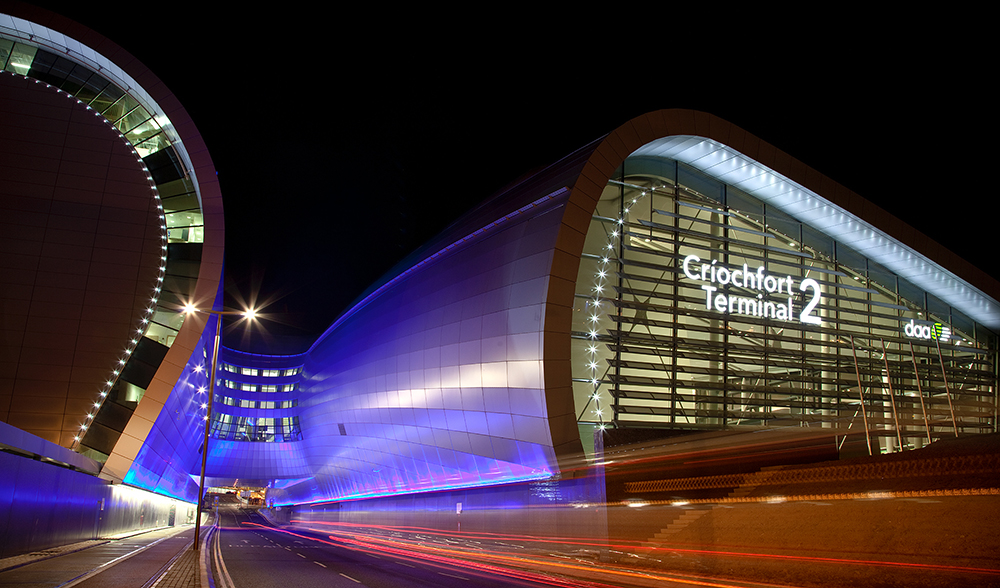 daa, the operator of Dublin Airport, is disappointed by Fingal County Council's decision and to provide only six weeks for Dublin Airport to comply with a notice to reduce the number of night flights to a maximum of 65 between 11pm and 7am.
An enforcement order, in the middle of the peak summer holiday season, comes despite the fact that Fingal County Council has already confirmed that having a cap on the number of night flights is no longer a fit-for-purpose way of determining how many flights should operate at night time and recommended that a more appropriate noise quota should be introduced. This recommendation from Fingal County Council has been in the planning system since 2020.
daa is calling on Fingal County Council to: suspend these overly onerous conditions. This would avoid any needless disruption to peoples' travel plans and airlines'cargo operations.
Given the reason the current planning application has not been fully adjudicated on is due to repeated delays to statutory processes and planning decisions. daa calls on the State to ensure An Bord Pleanála has the resources it needs to issue its verdict within six months on whether it agrees with daa and Fingal County Council that the introduction of a noise quota system, the industry standard approach for managing night-time noise at large airports, is the best way forward.
Kenny Jacobs, daa CEO, said: "We now face an unnecessary situation whereby Fingal County Council requires its interpretation of these onerous operating conditions to be applied at Dublin Airport – and within just six weeks. Unreasonably, this would mean the number of flights operating on Dublin Airport's two runways between 11pm and 7am would be lower than before North Runway opened and when it only had one runway. It would be like increasing the number of seats in Croke Park to 100,000 but cutting the capacity for games to 50,000. It makes no sense, and the travelling public deserves better."
daa is currently waiting for documents from Fingal County Council to establish the reasons for this decision and what would be required for the relevant authorities to facilitate compliance and which may require a number of night flights at Dublin Airport to be cut.
Mr Jacobs said: "Fingal County Council's decision would be bad for the Irish consumer, bad for the Irish economy, bad for Ireland's connectivity with the world and bad for the effective operation of Dublin Airport. Despite bringing a piece of national strategic infrastructure into operation on time and on budget, and in full alignment with the State's National Aviation Policy, this enforcement action would result in Dublin Airport having fewer aircraft movements between 11pm and 7am on two runways than it had on one. It is a sad indictment of the Irish planning system that this issue has been ongoing for the past seven years, since before construction work on North Runway began."
"daa is fully committed to balancing the needs of a major international airport, one that is a vital economic driver and facilitator of the Irish economy, with the needs of local people. We are also committed to working in close co-operation with Fingal County Council and we call on them to see sense on this issue and avoid unnecessary disruption to flights and protect connectivity and jobs" said Jacobs.