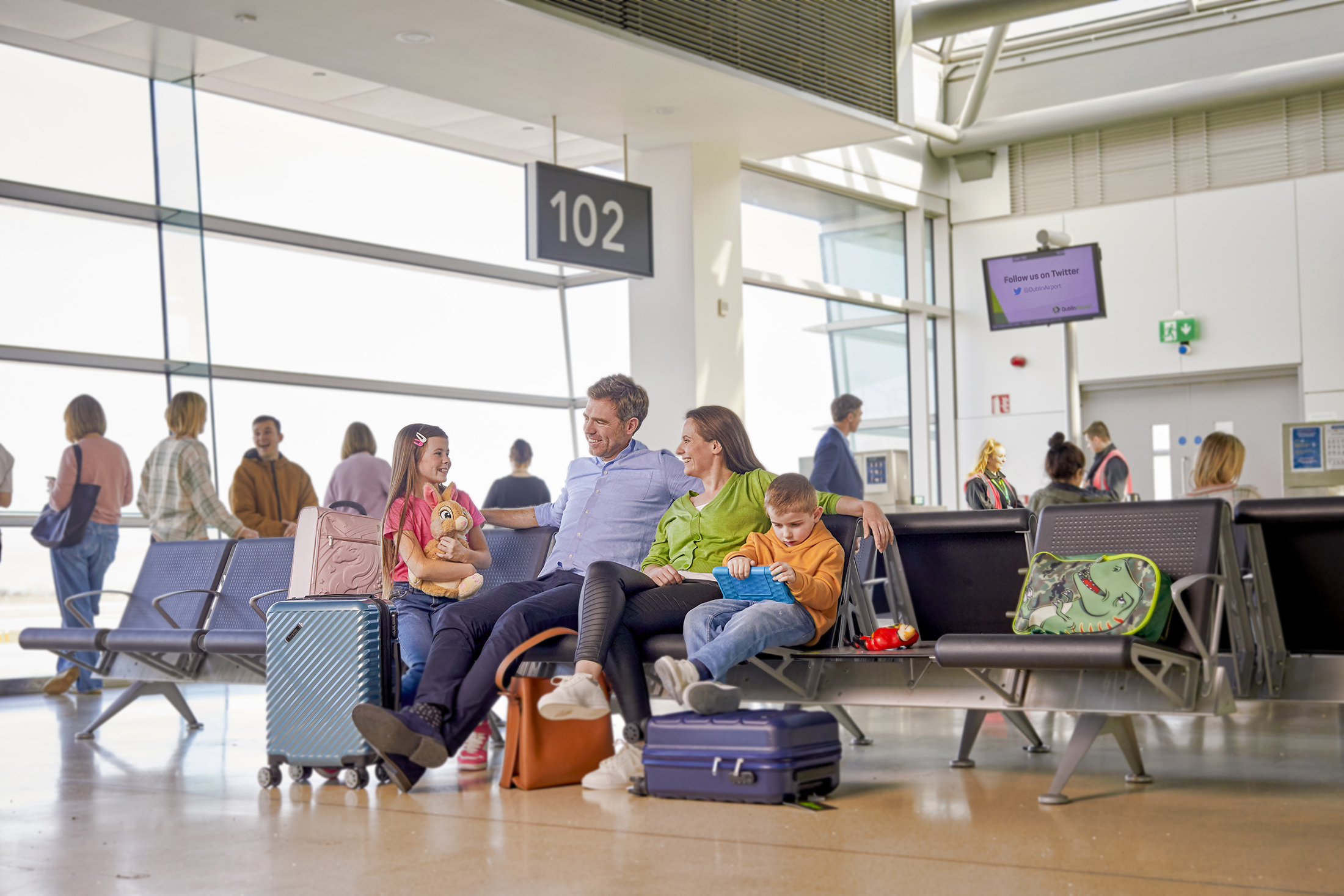 Dublin Airport enjoyed its busiest day on record during July – a month which saw just over 3.4 million passengers travel through the airport. That number was 13% higher than the same month in 2022 and on a par with July 2019.
Figures released today by daa, the operator of Dublin Airport, show that a total of 120,585 passengers travelled through Dublin Airport on Sunday, July 30 which was the highest number ever recorded in a single day.
The 3.4 million passenger total at Dublin Airport for July included 205,000 transfer and transit passengers.
Dublin Airport continues to work closely with airlines and handling companies to ensure the speedy return of bags to passengers this summer, with it taking an average of 19 minutes for bags to be delivered from the plane to the baggage belt.
In July, the average Carbon per passenger at Dublin Airport was 0.52kg, a very slight reduction (0.022%) on the same month in 2022*.
According to Kenny Jacobs: "Given July was the wettest month on record, it's perhaps no surprise that thousands of passengers opted to swap soggy Ireland for sunnier climes and jumped on a flight for a last-minute summer holiday. The busiest days in July normally come in the middle part of the month, but this year passenger numbers continued to rise as the month went on at both Dublin and Cork airports. The summer so far has been really smooth at Dublin Airport which is down to the phenomenal efforts of the team and on behalf of our passengers, I want to thank them for their hard work.
"The team at Dublin Airport continue to knock it out of the park this summer, getting 99.6% of passengers through security in less than 20 minutes during the month of July. Indeed, during June and July combined - the first two months of the really busy three-month summer period - 99 out of every 100 passengers has got through security screening in under 20 minutes, which is a performance that would rival any other capital city airport in Europe this summer. That performance included our busiest ever day on Sunday, July 30 when, at the same time Dublin were delivering an all-Ireland winning performance down the road in Croke Park, our security all-stars were showing similar attributes to get 3 in 4 passengers through security in under 10 minutes and 98% in under 20 minutes. All 31 days in July saw passengers numbers of more than 100,000 travelling through Dublin Airport.
* This data relates to Dublin Airport's scope 1 and 2 emissions and is a rolling annual average carbon figure.