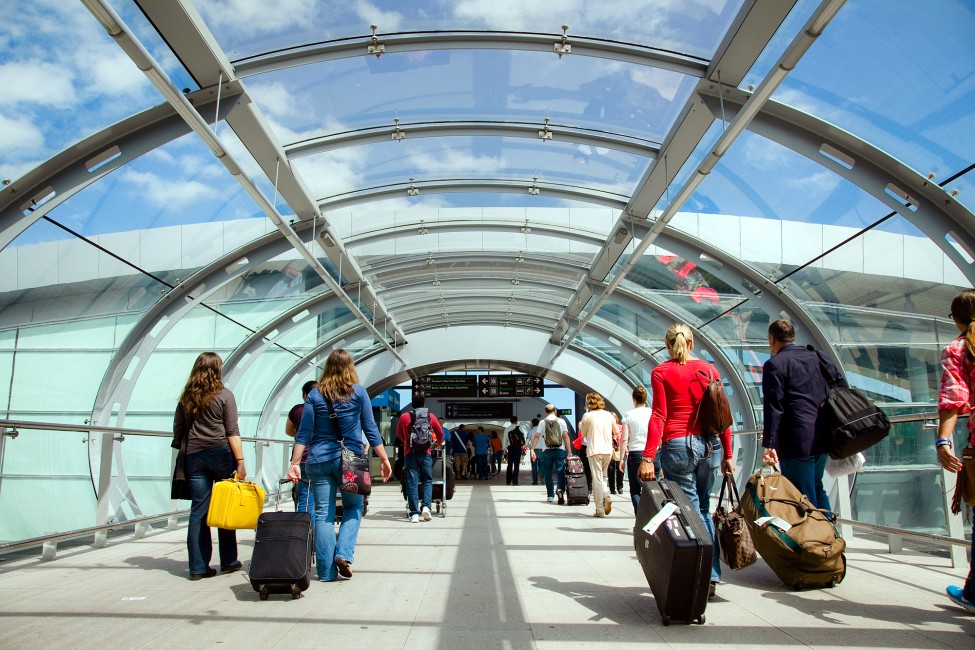 Dublin Airport is targeting an increase in the number of passengers travelling to and from the airport by bus over the coming years.

The airport is seeking expressions of interest from bus operators who would like to operate scheduled bus services from the various bus stops outside the two terminals from Spring 2024 onwards.

The licences on offer will start from March 1, 2024 for a period of three years, with an option to be extended for an additional two years.

In the tender documents issued this week, Dublin Airport says that it is looking to partner with bus operators who will improve and enhance overall bussing connectivity and frequencies, reducing the current dependency on private car usage as a mode of transport to get to and from the airport.

Currently, around one third (33%) of departing passengers and one third (35%) of the 19,900 people working at Dublin Airport travel to the campus by bus and Dublin Airport sees strong potential to increase both percentages over the coming years.

Dublin Airport's Chief Commercial and Development Officer, Vincent Harrison, said: "We are inviting fresh thinking and initiatives to improve the attractiveness of the bus service operating to Dublin Airport for our passengers and employees alike. With passenger numbers now back close to where they were before COVID, we are very keen to work with bus operators who can help us to expand existing operations and launch new services connecting more areas around the country to Dublin Airport."

Dublin Airport is looking to partner with bus operators who can:

Provide high capacity, high frequency and competitive public transport options that is a viable alternative to the private vehicle.
Deliver high customer service standards.
Develop a public transport network that meets Dublin Airports' unique requirements with particular emphasis on early morning and late-night connectivity.
Ensure the provision of accessible ticketing options and reliable real-time information to passengers.
Ensure the airport is connected to key areas including areas of high passenger and staff demand, key transport interchanges and major population centres on the Island of Ireland.

Interested operators have until November 22 to submit a bid to operate from one of the bus stops at Dublin Airport, with full information available on the ETenders website. Any bus operators who serve Dublin Airport but do not wish to take part in this tender will still be accommodated in the Zone 16 Coach Park at Dublin Airport to add to the options available to passengers and staff alike.