How to use the map
Thank you for using our map. We hope you find this a useful tool to help you navigate through Dublin Airport.

On the screen, you will see a front view of Terminal 1 and Terminal 2 and the car parks nearby. You can click on the car parks for information on opening hours.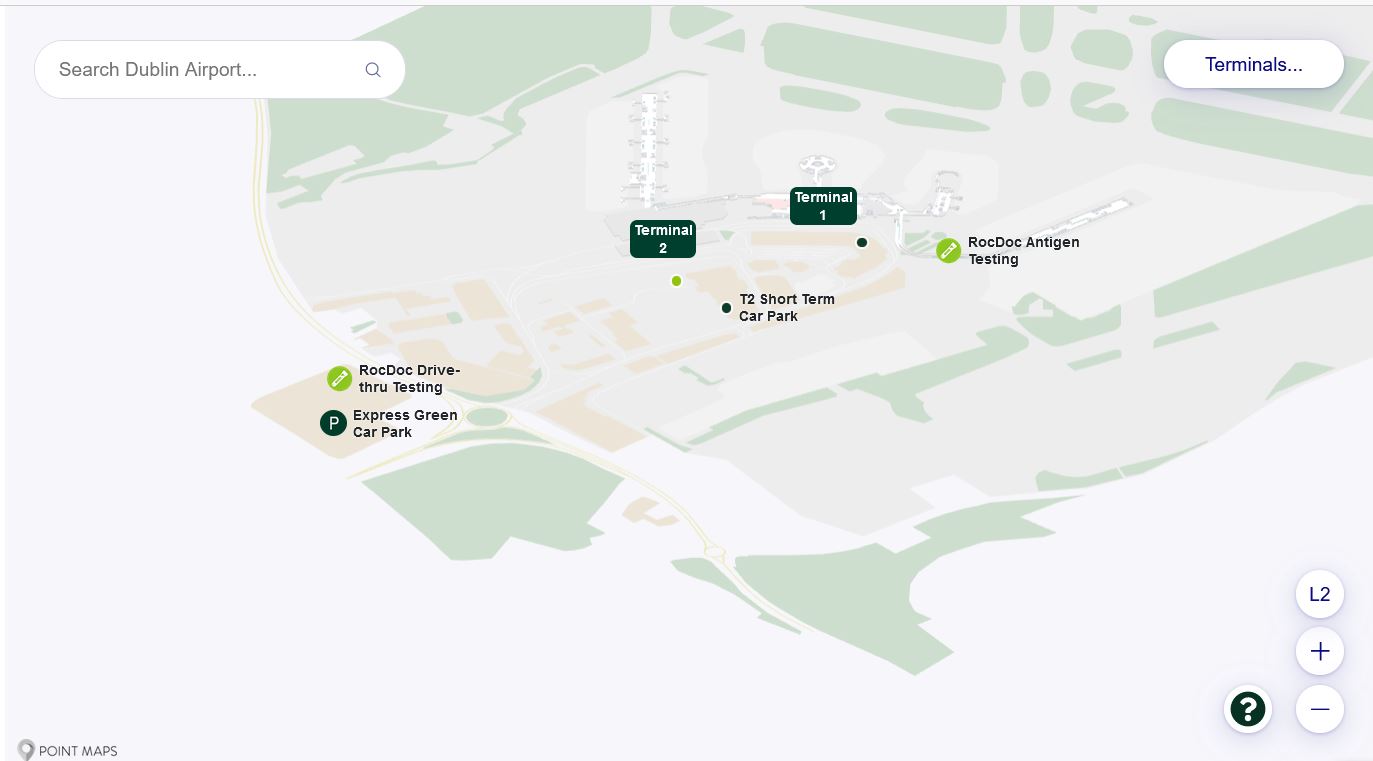 Please select from the top navigation for an external view of Terminal 1 and Terminal 2, and you can zoom in from there for a closer view.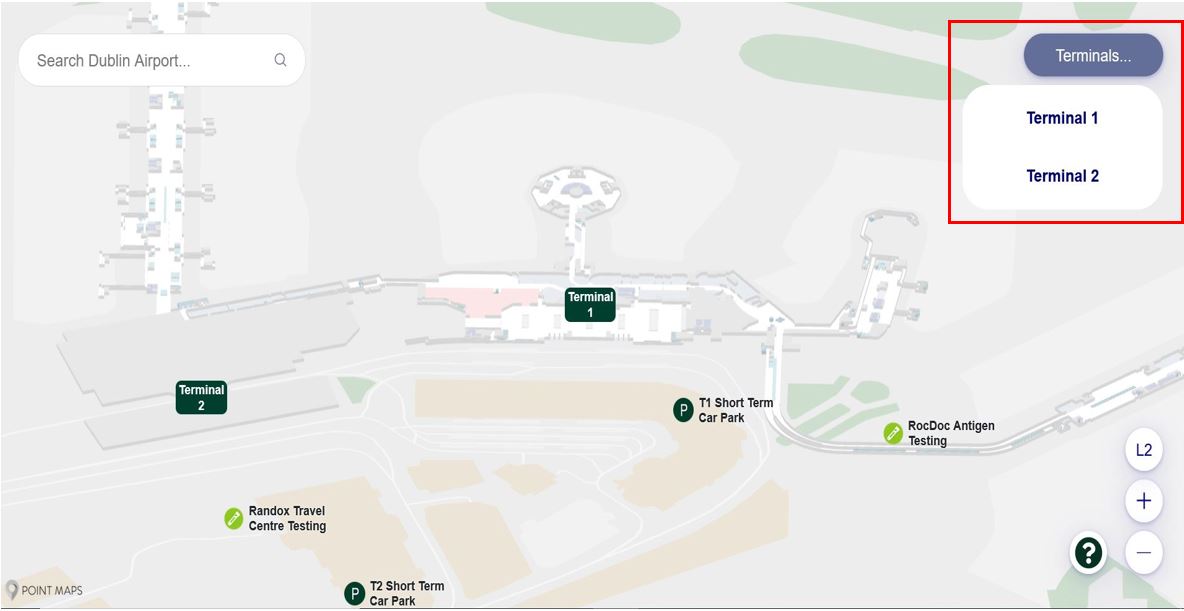 You also have a Terminal selection function to take you to the most common departing passenger areas.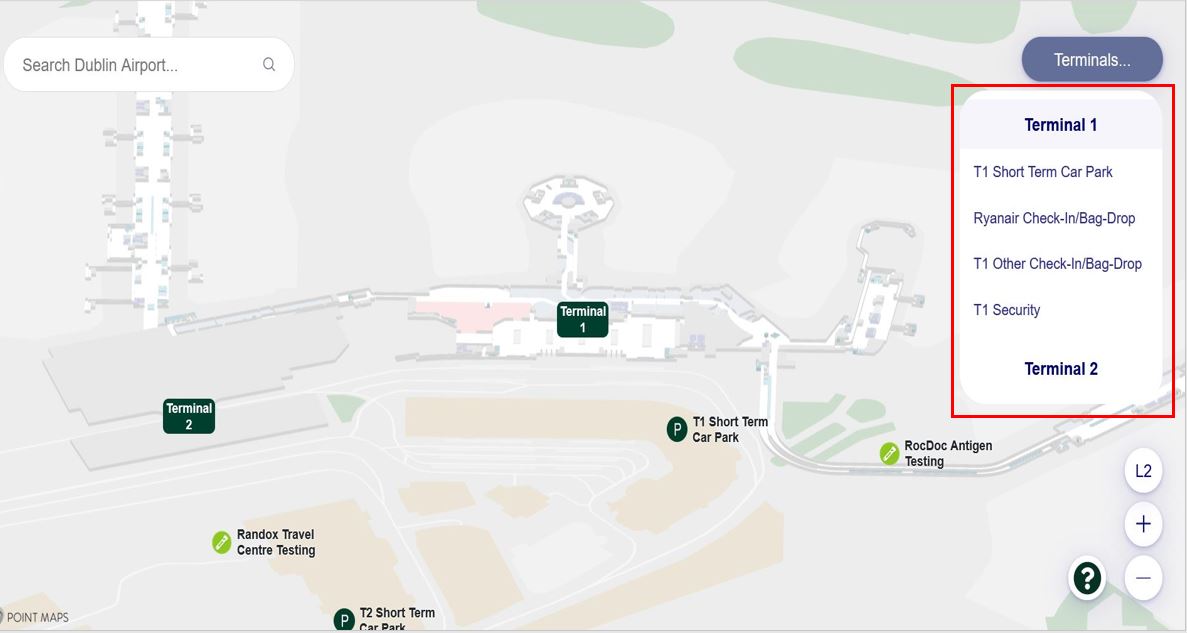 You have a navigation bar that gives you a view by level of Dublin Airport (L-1 to L5), which represents the floors accessed by lift or escalators and a zoom function to get a close-up view of the areas you wish to see in detail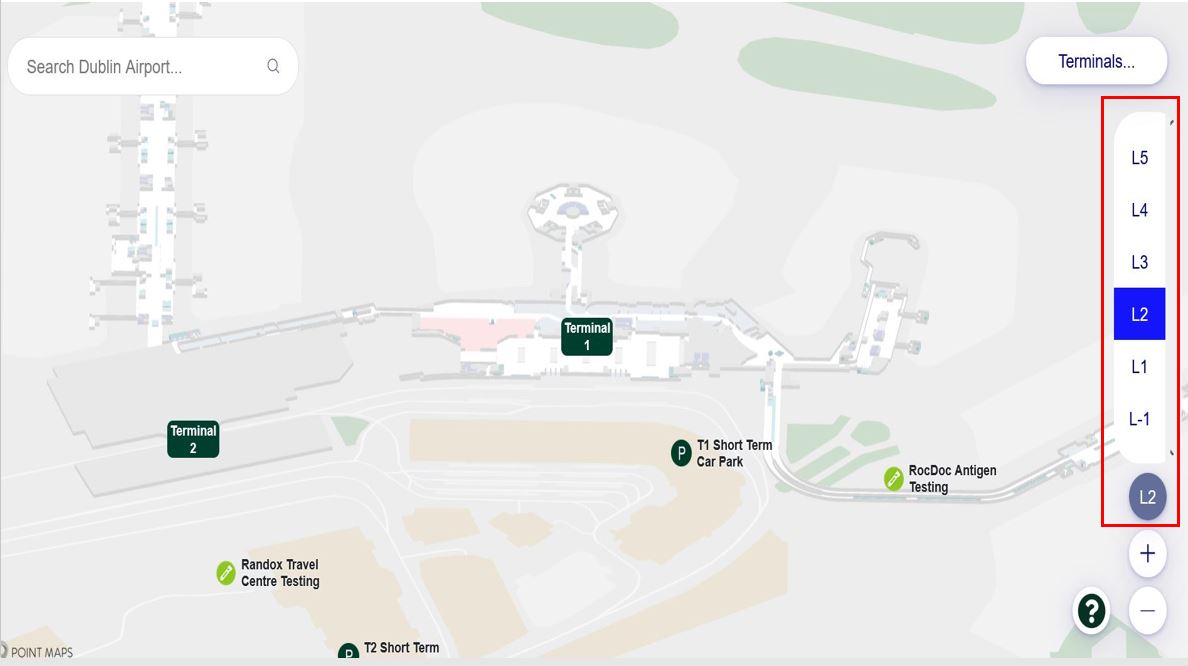 The navigation by floor level and what can be found on each level is in the below table.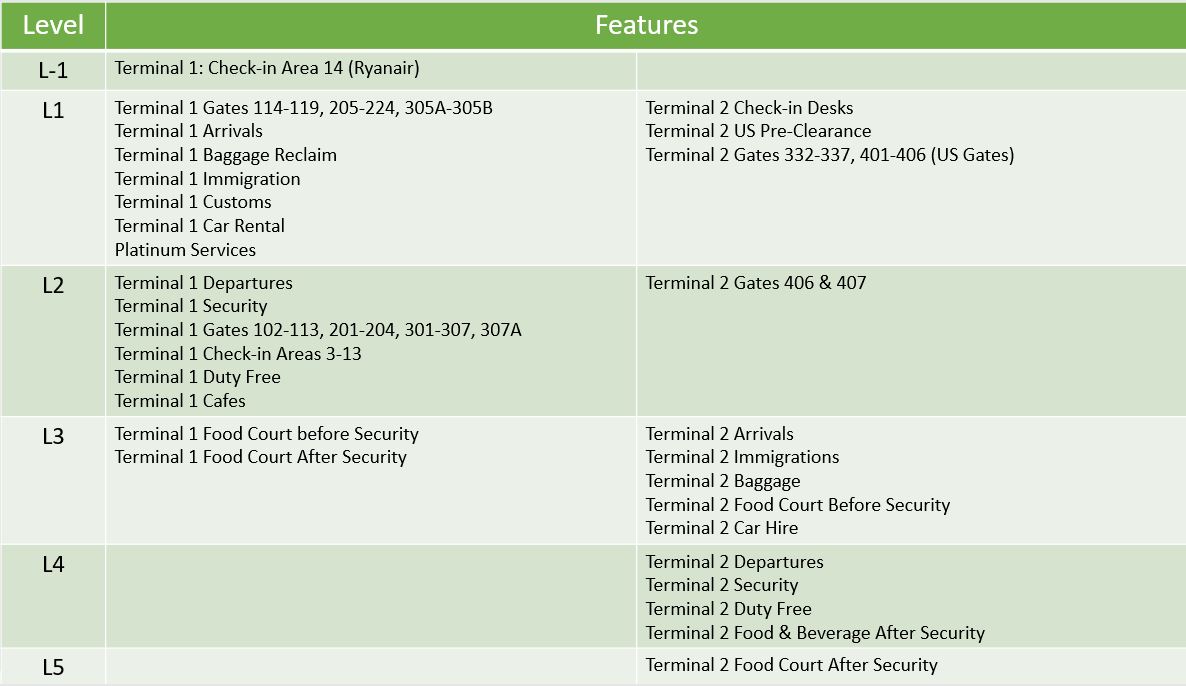 You have a search function bar where you can find something very specific immediately. Show the drop down with Food & Drink, Shopping etc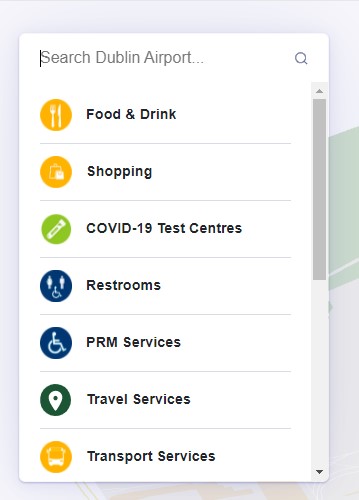 On mobile, an information box will appear when you click on an item. Please click the horizontal scroll and more information will appear.