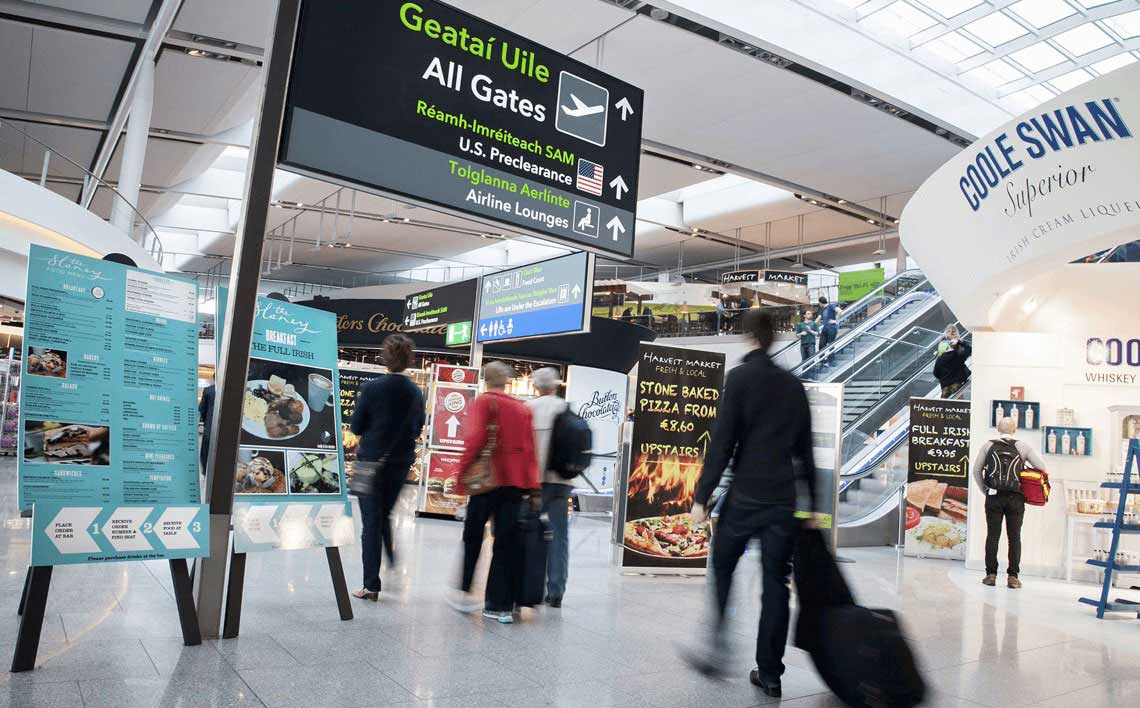 Dublin Airport was the second fastest growing airport in the European Union among its peer group last year, according to new Europe-wide passenger data released today.

Overall passenger growth at EU airports averaged 1% last year, whereas passenger numbers at Dublin Airport increased by almost 6% to 20.2m in 2013. Dublin was the second-fastest growing EU airport within Group 2 airports (which have 10-25 million passengers per year) behind Berlin Tegel airport, which had passenger growth of 7%.

Growth at all European airports, which also includes non-EU states such as Russia, Turkey, and Iceland was 3% last year, according to new figures from ACI EUROPE, the umbrella group for Europe's airports.

ACI EUROPE Director General Olivier Jankovec said it was "encouraging to see the bounceback in passenger traffic at many airports across the EU, especially in Ireland and Portugal."

Dublin Airport Managing Director Vincent Harrison said the new European data underlined Dublin's very strong passenger performance in 2013. "Passenger numbers at Dublin increased more than five times faster than the EU average last year, as we added more customers than the average EU or European airport in every month of 2013."

Harrison added that Dublin Airport's strong performance in 2013 had carried into this year, as the airport has enjoyed an excellent start to 2014. "Preliminary data shows that we had a good month in January. And with 16 new services already announced and significant capacity expansions agreed for many existing routes for the summer season, we are very positive about the prospects for this year."

ACI EUROPE announced today that overall passenger traffic growth at Europe's airports increased by 2.8% in 2013. While non-EU countries such as Turkey, Russia, Iceland and Norway reported passenger traffic growth of 9.6%, EU airports experienced a modest increase of 1%, with traffic showing good signs of recovery in the last quarter in particular.

ACI said it was cautiously optimistic about passenger traffic for this year as there appear to be "enough hopeful signs that Europe can sustain its nascent economic recovery, which is pointing to an even more positive picture for air traffic in the months ahead."

Airports that experienced the highest increases in passenger traffic in 2013 were as follows.

GROUP 1 Airports (More than 25m passengers) - Istanbul Atatürk (+13.6%), Moscow Sheremetyevo (+11.7%), Moscow Domodedovo (+9.2%), Antalya (+8.5%) Paris Orly (+3.8%)
GROUP 2 Airports (10-25m passengers) - Istanbul Sabiha Gökçen (+27.0%), St Petersburg (+15.2%), Berlin Tegel (+7.1%), Dublin (+5.6%), Stockholm Arlanda (+5.3%)
GROUP 3 Airports (5-10m passengers) - Ankara (18.2%), Warsaw (+11.4%), Izmir (+9.2%), Alicante (+8.9%), Bergen (+7.6%),
GROUP 4 Airports (Less than 5m passengers) - Arad (+172.0%), Chita (+30.1%), Zadar (+27.6%), Kazan (+24.3%), Tivat (+23.9%).