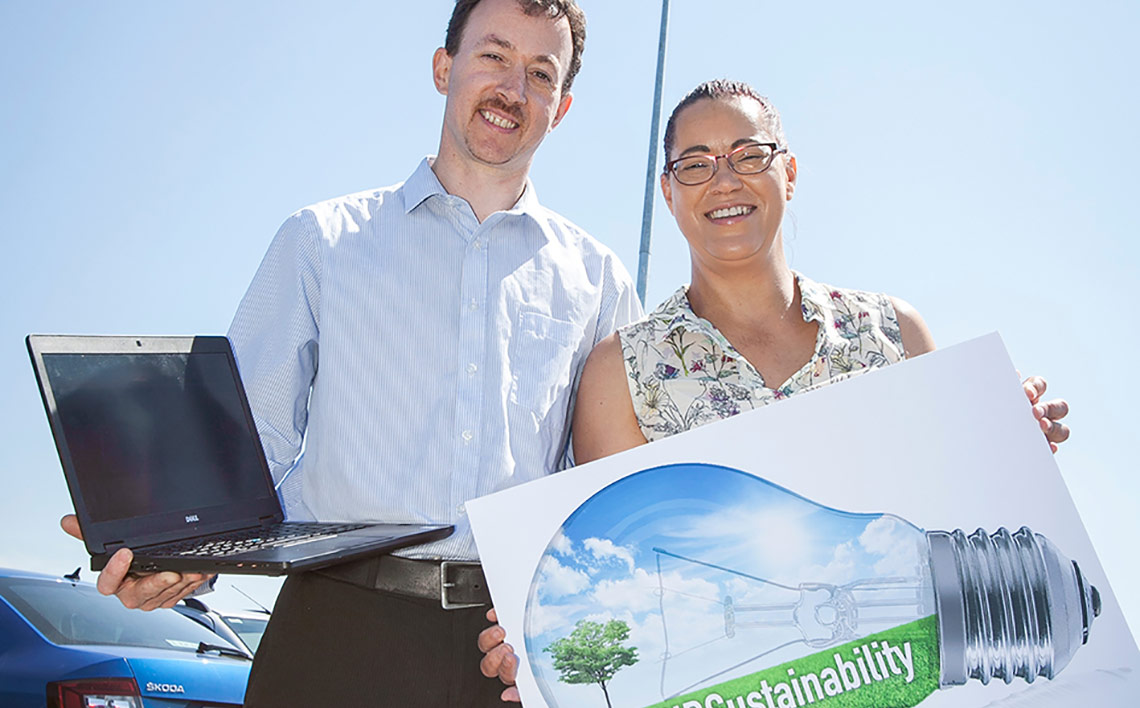 Dublin Airport has achieved an 80% saving in car park energy consumption thanks to an upgrade to the lighting and control systems used in one of the short-term and some of the long-term surface car parks.
Previously car park lighting accounted for 45% of the airport's car park energy consumption. The new system will reduce Dublin Airport's annual primary energy consumption by a massive 2,411,247 kWh – the equivalent of about 1,200 floodlights.
"We can now monitor the energy being used by the car park in real time. The system allows us to control the lighting remotely and reduces the power input to lights," said Dublin Airport's Campus Delivery Manager Damien Garry.
"We have installed 386 new energy efficient LED street light fittings, which can be controlled individually, meaning we can fine tune the lighting output to suit the operational need and capacity at any given time. This has generated the 80% saving, while at the same time ensuring we are complying with the required lighting levels for our customers' safety."
The upgrade was completed as part of the Sustainable Energy Authority of Ireland's (SEAI) EXCEED programme for incentivising, rewarding, and facilitating energy efficiency in businesses. Companies are awarded EXCEED badges in Design, Verified and Managed categories depending on the level of energy savings achieved. Dublin Airport is the first company in Ireland to achieve all three badges required for the SEAI EXEED certification.
This initiative is part of Dublin Airport's overall sustainability programme which includes a commitment to ACI's (Airport Council International) airport carbon accreditation to reduce the airport's footprint further and become carbon neutral by 2020, increase the number of electric vehicles on the airport campus, harvest honey from bee hives on airport land and a solar farm which supplies more than half of the energy required for the airport's reservoir.
So far this year, almost 11.6 million passengers have travelled through Dublin Airport, a 6% increase compared to the first five months of last year.
Dublin Airport has welcomed and additional 639,000 passengers between January and May.
Dublin Airport will have flights to 195 destinations in 42 countries, operated by 56 airlines this summer season.
Image above: Damien Garry, Campus Delivery Manager and Des Swale Audit, Compliance & Reporting Manager pictured in Dublin Airport's Express Red Car Park where the new light fittings have recently been installed.