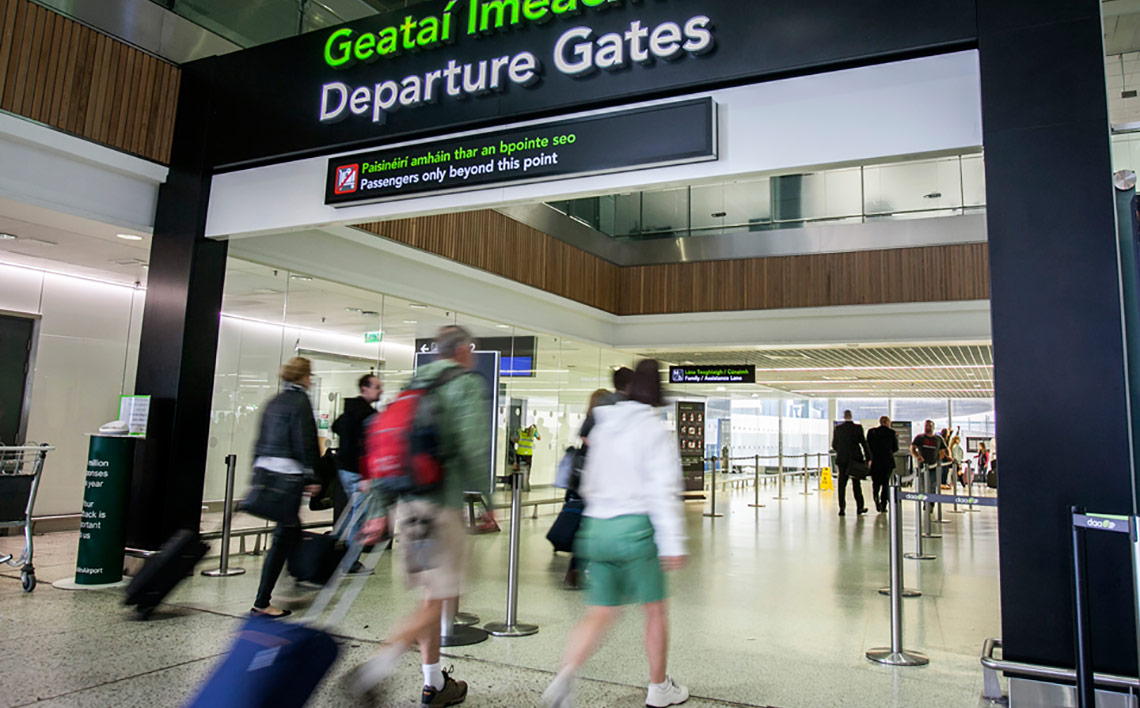 Irish travellers are set to take advantage of the first Bank Holiday weekend of 2023 with around 310,000 passengers set to travel through Dublin Airport over the coming days.

Over the five days between Friday February 3 and Monday February 6, around 160,000 people will fly out of Dublin Airport, with around 150,000 due to arrive.

The strong figures suggest that the thirst for travel in Ireland remains strong, with many seeking to avail of the long Bank Holiday weekend to get away for some winter sun, a city break or to meet up with friends and loved ones.

Passengers departing from Dublin Airport over the coming days are reminded to arrive at their terminal two hours before a short-haul flight and 3 hours prior to a long-haul flight. Additional time of up to one hour is recommended for passengers checking in a bag with their airline at the airport.

According to Graeme McQueen, Media Relations Manager, daa: "We're expecting an average of more than 77,000 passengers per day over the four days between Friday and Monday. To ensure a smooth journey through the airport, we would strongly advise passengers to prepare for security in advance and go directly to the security screening area once they have checked-in.

"The Dublin Airport team is currently working hard to enhance the passenger experience with a number of changes and improvements being introduced over recent weeks, including a de-cluttering of passenger areas within both terminals, the introduction of additional seating and the addition of a new Baby Feeding facility in Terminal 1. Passengers can look forward to many improvements being made over the coming weeks and months too as we focus on providing passengers with a better experience at Dublin Airport."

Dublin Airport will have Customer Care teams on duty across both terminals this Bank Holiday weekend to help passengers with their journey through the airport.

With large numbers travelling through Dublin Airport this weekend, passengers are advised to consider in advance how they will get to and from Dublin Airport. Demand for car parking is very high for this coming Bank Holiday weekend, with spaces sold out in the Short-Term car parks at both terminals and also in the Long-Term Red car park. Spaces remain in the Long-Term Express Green and Holiday Blue car parks. Passengers without a pre-booked car parking space are also advised to consider using an alternate mode such as bus or taxi to get to the airport this weekend.