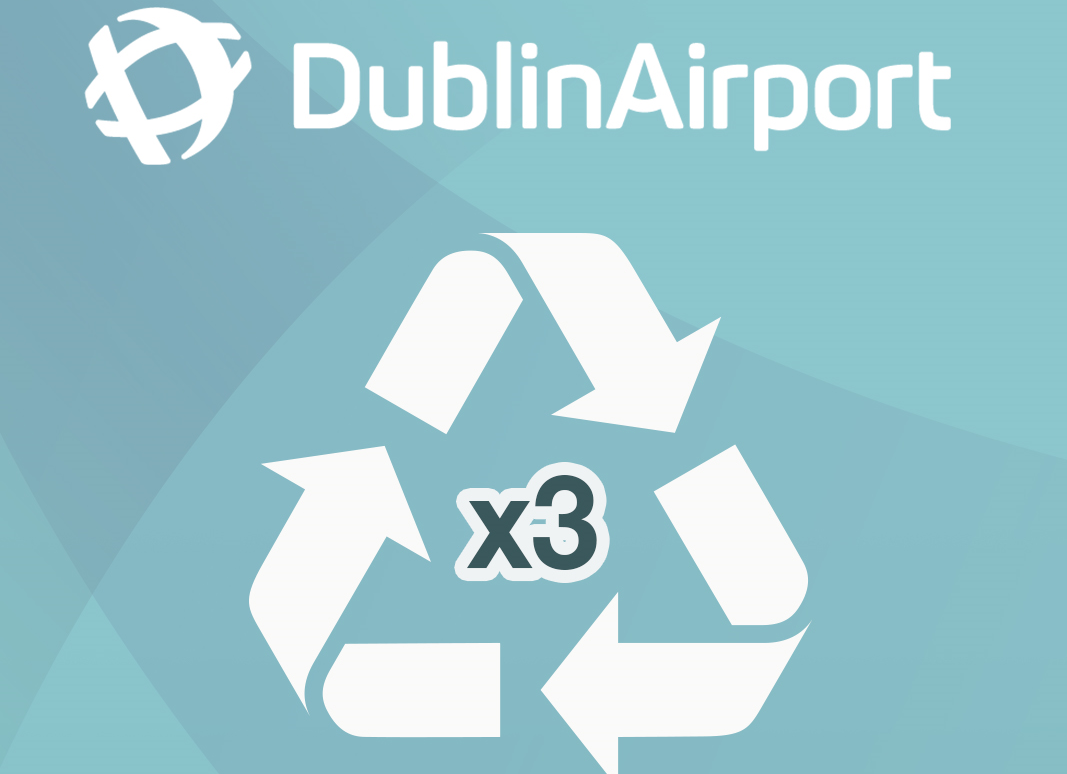 Dublin Airport is delighted to announce a remarkable milestone in waste management, with a 300% surge in recycling rates at its security screening.
Through an extensive trial of innovative waste segregation methods in selected security lanes during the first quarter of 2023, Dublin Airport witnessed a three-fold increase in the amount of material being recycled. Such resounding success prompted the extension of these effective procedures to all security screening lanes in both Terminal 1 and Terminal 2, solidifying the commitment to a greener and more sustainable airport environment.
Security screening often accumulates a substantial amount of waste, as passengers inadvertently leave behind bottles and packaging that are not permitted in their hand luggage. Recognising the need for change, Dublin Airport implemented the trial of new waste segregation methods, resulting in this achievement. The exponential growth in recycling demonstrates Dublin Airport's unwavering dedication to minimizing its environmental impact while enhancing the overall passenger experience.
This accomplishment follows Dublin Airport's significant strides in energy efficiency during the winter months. Setting a target in October 2022 to achieve a 10% reduction in electricity and gas consumption within Terminals and Campus buildings by the end of February, Dublin Airport surpassed expectations, witnessing an outstanding -19% decrease in energy usage compared to the October 2019 to February 2020 period.
These reductions were made possible through the implementation of over 50 measures to curtail energy use during the winter months. These measures included the strategic dimming of lighting within terminals and on campus roads and car parks, optimizing the run times of escalators and travellators, and adjusting temperature settings in campus buildings and terminals.
According to daa CEO Kenny Jacobs: "Dublin Airport remains resolute in its commitment to reduce reliance on fossil fuels. In March, we commenced a trial of HVO (hydrogenated vegetable oil) as an alternative fuel source for our light and heavy vehicle fleets. HVO fuel, derived from renewable waste materials such as vegetable oils, has the potential to reduce CO₂ emissions by up to 90% compared to diesel, thereby significantly improving air quality. Pending the trial outcome, Dublin Airport is eager to transition our fleet of light and heavy vehicles to this promising fuel source."