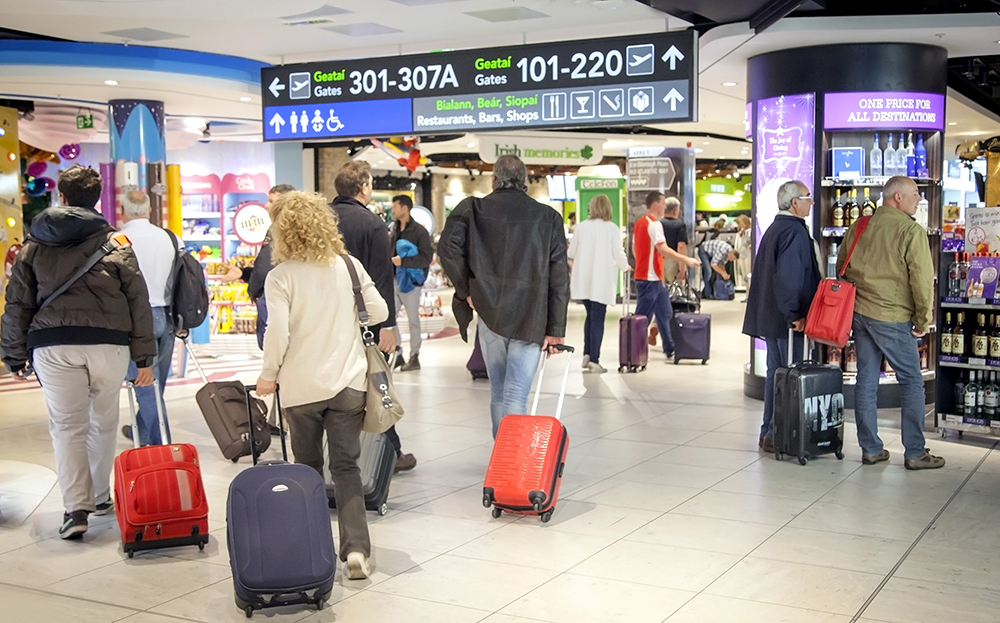 Almost 2.4 million passengers travelled through Dublin Airport in April, an increase of 2.3 million passengers when compared to 2021 and 85% of the passenger numbers seen pre-COVID19 in April 2019.

Almost 6.6m passengers have travelled through Dublin Airport in the first four months of 2022, representing an increase of 1043% versus last year and around 70% of 2019 levels.

daa, which operates Dublin Airport, said that passenger numbers are continuing to rebound faster as the year develops and as consumer demand for overseas travel increases - fuelled by the ever-diminishing impact of Covid-19 restrictions and a seemingly greater acceptance of the need to live our lives alongside the virus.

In April, passenger volumes to and from Continental Europe saw an increase of 1.3m versus the same month last year. That number was down by just -7% when compared with April 2019.

UK traffic reached almost 700k in April – an increase of 665k on the same month last year, and around 80% when compared to April 2019.

Passenger volumes to and from North America were also at around 70% versus 2019, as 242k passengers travelled on transatlantic routes. Dublin Airport saw an increase of 223k passengers travelling to and from North America in April 2021 year versus the same period last year.

International passenger traffic to the Middle East totalled 57k, which was 53k more than travelled in April 2021, but -29% lower than in 2019.

Domestic routes have increase by 38% versus 2019, to 11k. This was also almost 10k higher than last year.

Dublin Airport will serve 180 destinations worldwide this year, in partnership with 44 airlines, as it continues to rebuild its global reach following the devastating impact on the aviation sector due to COVID-19.

If you're flying soon, Dublin Airport advises you to allow plenty of time for your airport journey. Passengers are being advised to arrive at the airport up to 2.5 hours before the departure of short-haul flights to Europe and the UK. The recommendation for long-haul passengers is up to 3.5 hours.
We encourage all passengers to prepare for security screening ahead of arriving to the airport.

Please see here for a guide on security.

You can find further travel tips and information on Car Parks, Fast Track, Lounges, Security Screening and all the health and safety measures in place at Dublin Airport – plus lots more – on https://www.dublinairport.com/