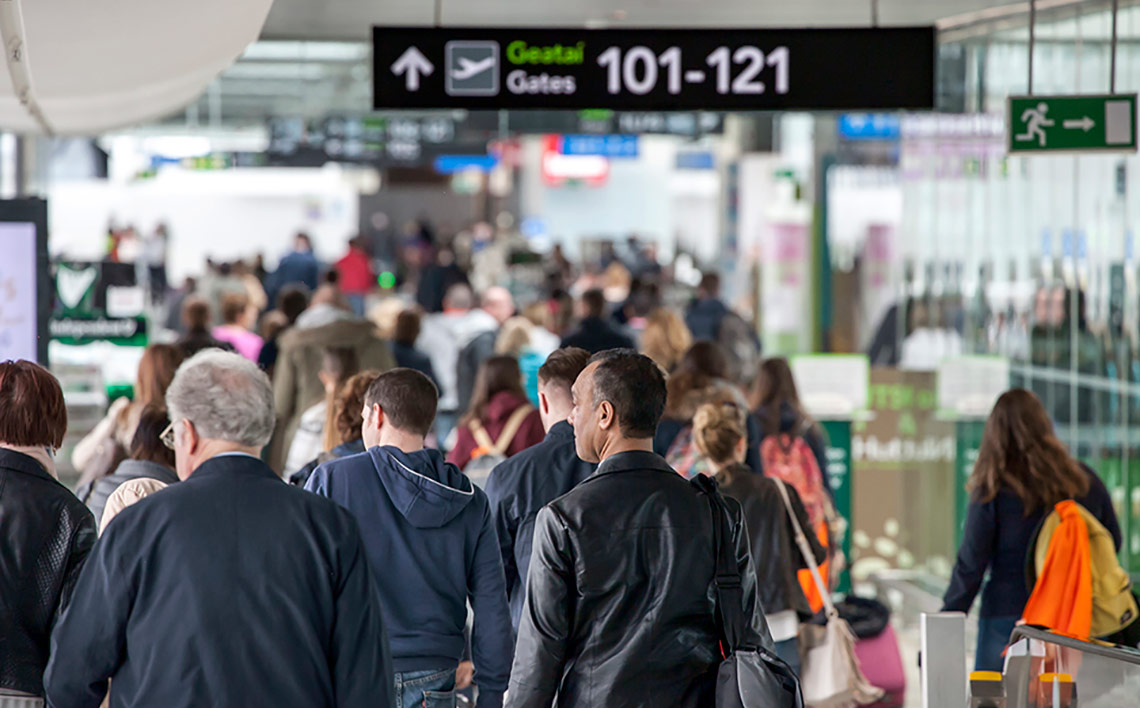 Passenger volumes to and from continental Europe grew by 11%, with more than 1.2 million passengers travelling to European destinations.
UK traffic grew by 7% as almost 861,000 passengers travelled to and from Britain in March.
Passenger volumes to and from North America increased by 11% with over 285,000 passengers travelling on transatlantic routes in March.
Other international passenger traffic to the Middle East and Asia-Pacific declined by 8% with almost 72,000 passengers travelling in March.
The number of passengers on domestic routes increased by 3%, as almost 8,000 passengers travelled this route sector last month.
The number of passengers using Dublin Airport as a gateway to connect to another destination increased by 34% with almost 126,000 passengers connecting through Dublin Airport last month.
More than 6.5 million passengers have travelled through Dublin Airport in the first three months of the year, representing an 8% increase, or an extra 460,000 passengers, compared to the same period last year. European passenger numbers are up 10% to almost 3.3 million in the first quarter, while UK passenger traffic increased by 3% to almost 2.4 million. Transatlantic traffic was up 13% to 671,000 in Q1, while other international traffic declined by 1% to 219,000.