**Please note that The 51st&Green Lounge is open to welcome all US bound departing passengers and can be booked on dublinairport.com.
Located in Terminal 2 after US Preclearance and beside the US departure gates, this Lounge is the perfect retreat away from the bustling Terminal and somewhere to enjoy a few hours of rest and relaxation before your long-haul flight.

Lounge access is priced from €41 p/p online or from €45 p/p payable at reception and is complimentary to business class ticket holders.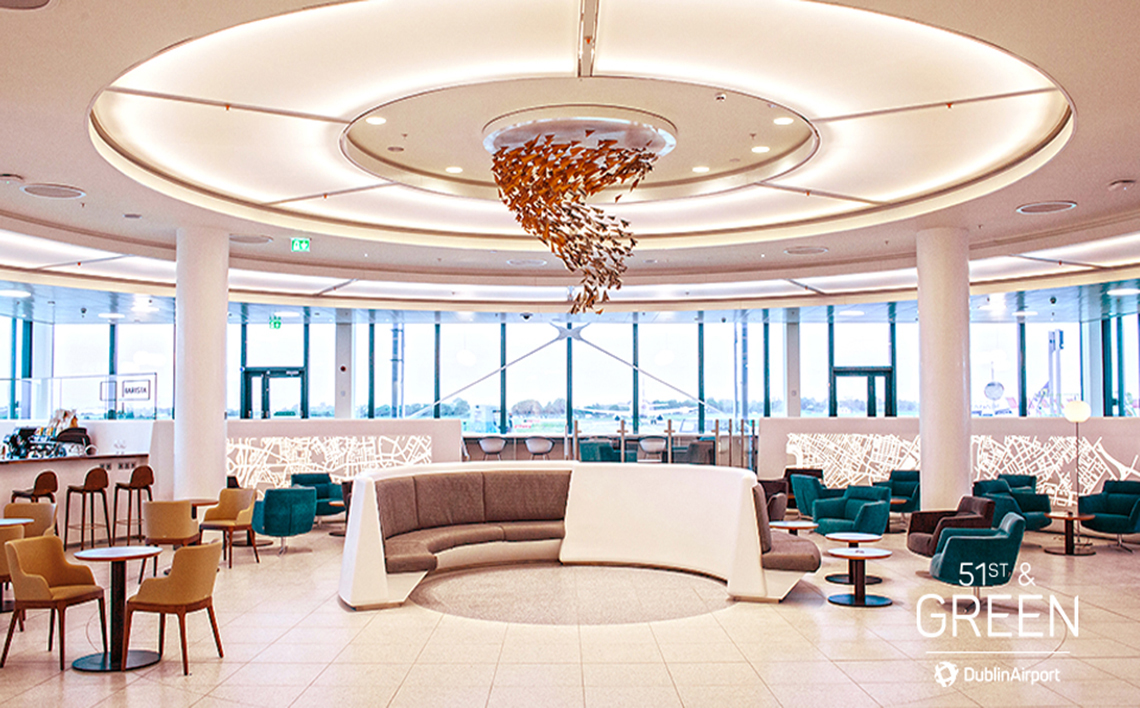 Opening hours
The 51st&Green Lounge opening hours are: Monday - Sunday: 07:15-16:00