Summer 2021 Airlines and Destinations
Dublin Airport has launched the latest edition of its 2021 flight schedule in digital flip book format to reflect the flight schedule for September/October.
Dublin Airport will have 39 airlines flying to 145 destinations worldwide as it continues to rebuild its global reach following the devastating impact on the aviation sector because of COVID-19.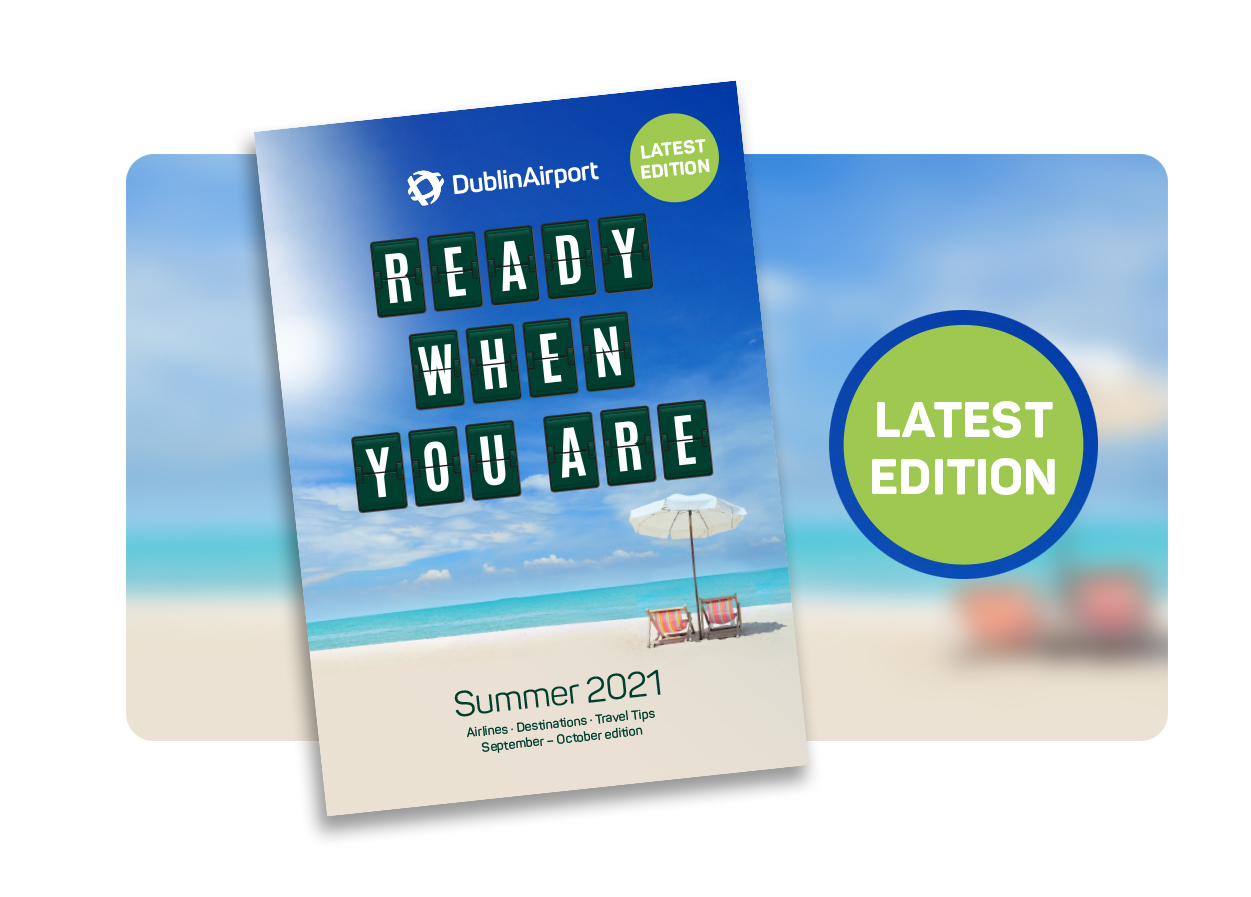 The easy-to-read Dublin Airport guide contains a variety of helpful information such as a list of handy travel tips, passenger safety information as well as the details of all the destinations and frequency of flights serve by our airline partners.

The lifting of international travel restrictions on the 19th July saw the demand for international travel grow stronger and the number of flights departing Dublin Airport increase. Since the last edition published in July, flights to the UK have increased by 23% to 305 flights per week, services to continental Europe rose 8% to 831 and a growth of 29% in the frequency of flights destined for the USA.
Please click here to view the latest version of the Dublin Airport Summer Schedule 2021.